West Winch: Dad ran over daughter with car in anger, jury told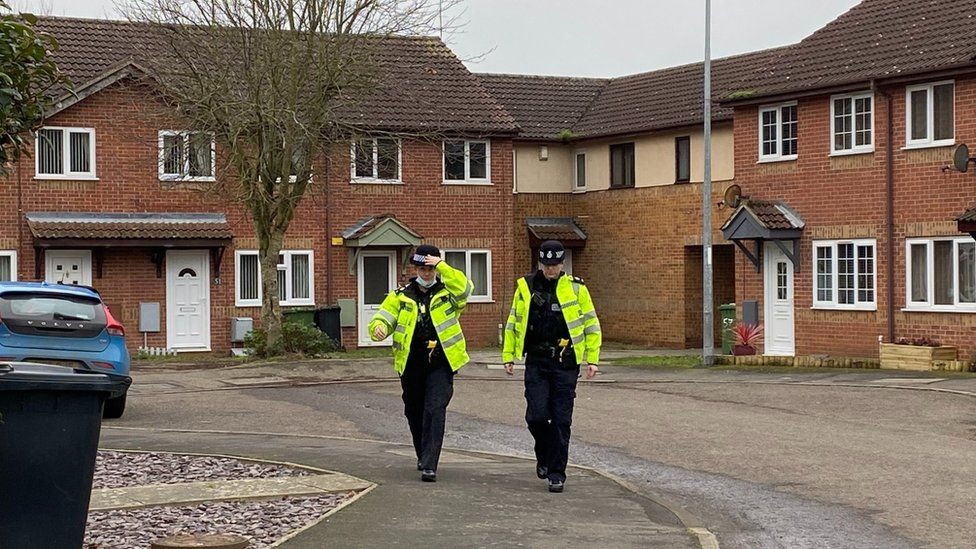 A teenager was crushed to death by her father who twice ran over her body with his car while he was "totally consumed with anger" amid a family break-up, a murder trial heard.
Nigel Malt denies killing Lauren Malt, 19, outside the house in West Winch, Norfolk where she was living with her mother and siblings.
He threatened her boyfriend before reversing into her, a jury heard.
The 44-year-old, of Lynn Road in King's Lynn, was estranged from his family.
The trial at Norwich Crown Court heard that Mr Malt had been given bail with conditions not to turn up at their home or his wife's workplace after she reported him for assault in April 2021.
During the day on 23 January, he had turned up at the house in Leete Way but no-one answered the door.
He drove to Mrs Malt's workplace where he made 19 phone calls to her home, where Lauren and her boyfriend were, before returning there.
Andrew Jackson, prosecuting, said he threatened Lauren's boyfriend with a crowbar before he "reversed his car into and knocked over his daughter".
"Having knocked her to the ground he then reversed his car over her," the barrister said.
"He stopped, then he drove the car forward again over her body.
"These actions killed Lauren Malt, and later examination of her body revealed bruising, lacerations and crushing injuries to her head, torso, arms and legs," he said.
His relationships were marred by "drinking, drug-taking, anger", he said. After he "failed in his bid to inflict violence" on Lauren's boyfriend and she told him to go home, "he was totally consumed with anger".
After running over his daughter, a witness shouted "you've killed her".
The jury heard that on footage recorded at about 19:25 GMT, the defendant said: "Don't get the police."
Instead, he put his dying daughter into his car and drove her to the shop where his wife worked.
Mr Jackson said CCTV footage from outside the shop showed Karen Malt "desperately trying to comfort Lauren".
The defendant then drove his daughter to the hospital, the court was told.
Allison Summers QC, defending, suggested that what happened was an accident, and asked jurors to consider if Mr Malt "actually saw his daughter at or near to the back of his car".
She said he "was to a greater or lesser extent under the influence of alcohol" and he had "reversed at speed and in temper, not to kill or to cause his daughter serious harm".
Related Internet Links
The BBC is not responsible for the content of external sites.