Roe v Wade: How Norfolk's Sir Edward Coke was invoked in US abortion ruling
By Laurence Cawley
BBC News, East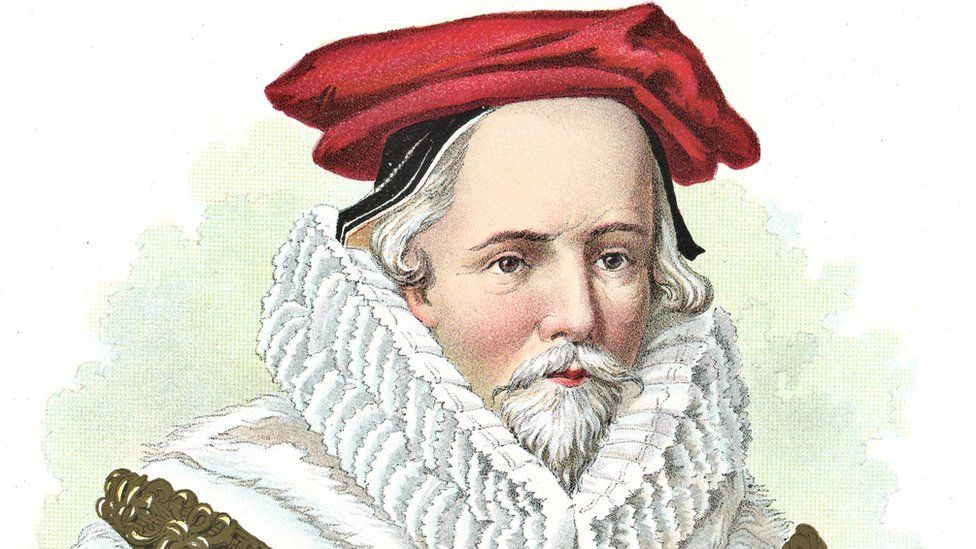 Born and bred in Norfolk, Sir Edward Coke was cited in the US Supreme Court's recent ruling that overturned Roe v Wade. But who was this English jurist whose views continue to shape the modern world?
A curious incident unfolded not so long ago at Burwood Hall in Mileham, Norfolk.
Brothers Tom and Mark Butler-Stoney encountered a soaking wet lawyer from Arkansas walking around their farm.
"It turned out he [the lawyer] had been swimming in the moat," said Tom. "He thought that would give him wonderful blessings as a lawyer because surely, as a boy, Sir Edward Coke went and swam around in that moat.
"If you own a moat, the last thing you expect or want is to find a lawyer from Arkansas swimming around in it."
Sir Edward, who would later become Solicitor-General, Attorney General and Lord Chief Justice, was born at Burwood Hall in 1552.
Legal experts say he remains one of the world's most important jurists.
That a visitor from the United States held Sir Edward in such high regard is not as surprising as it might seem.
Sir Edward is more revered in the United States than in the UK, according to Prof Sir John Baker, Downing Professor Emeritus of the Laws of England at Cambridge University.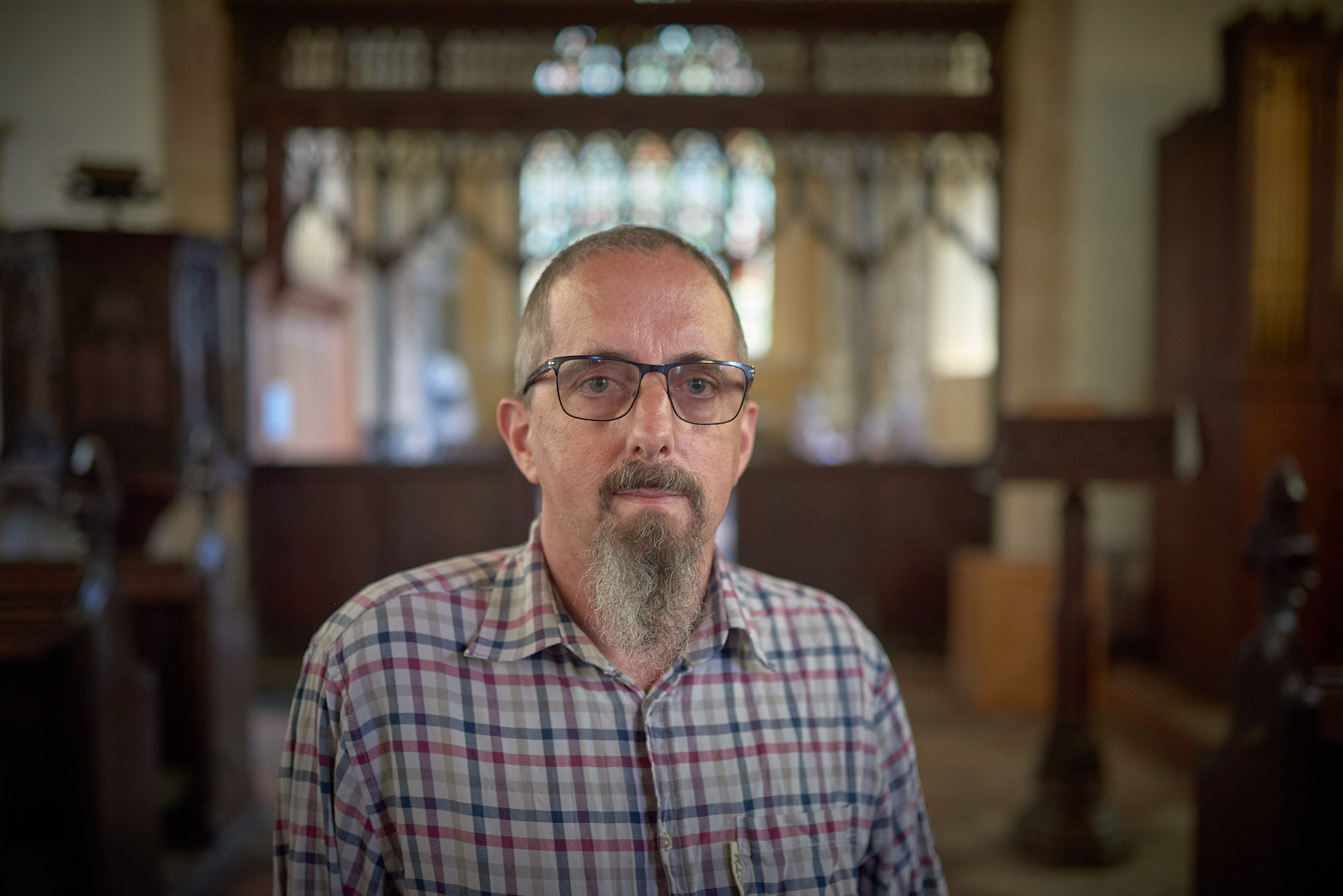 BBC
When it comes to laws and the legal systems in place around the world, which underpin so much of modern day life, well then that's the long-term impact of Sir Edward."
Sir Edward's work on common law was relied upon by the US founding fathers and the early US courts.
In his report on a case in 1608, for example, Sir Edward deemed a person's status was based on their place of birth - a finding that led to the American rule of birth right citizenship, which in turn is embodied in the US Constitution's 14th Amendment.
"He was an immensely important jurist," said Sir John. "He was one of the most important ever common law jurists.
"His main claim was that he pretty well invented judicial review, which got him into terrible trouble."
He was, said Sir John, an "emotional person" whose methods during some trials, including that of Sir Walter Raleigh in 1603, were considered brutal and widely criticised at the time.
"He behaved badly and nobody can really defend that," said Sir John. "But as a result of that, I think his role has been rather downplayed."
Sir John said while modern attorney generals are expected to defend the government's position, Sir Edward saw his role as ensuring "people did not abuse their power".
"Sir Edward was a man of tremendous ability and industry who seemed to sleep little," said Sir John. "He was quite extraordinary and worked into his 80s."
So what of the reference to Sir Edward in the US Supreme Court's recent controversial ruling?
Sir Edward was not putting forward "opposing arguments" on abortion, said Sir John. "He was just setting down what people thought the law was."
What was Roe v Wade about?
In 1969, a 25-year-old single woman, Norma McCorvey using the pseudonym "Jane Roe", challenged the criminal abortion laws in Texas. The state forbade abortion as unconstitutional, except in cases where the mother's life was in danger.
Defending the anti-abortion law was Henry Wade - the district attorney for Dallas County - hence Roe v Wade.
Ms McCorvey was pregnant with her third child when she filed the case, and claimed that she had been raped. But the case was rejected and she was forced to give birth.
In 1973, her appeal made it to the US Supreme Court, where her case was heard alongside that of a 20-year-old Georgia woman, Sandra Bensing.
They argued that abortion laws in Texas and Georgia went against the US Constitution because they infringed a woman's right to privacy.
By a vote of seven to two, the court justices ruled that governments lacked the power to prohibit abortions.
They judged that a woman's right to terminate her pregnancy was protected by the US constitution.
Sir Edward, who had been educated at the Free Grammar School in Norwich and Trinity College, Cambridge, died in 1634 at Stoke Poges in Buckinghamshire.
But it was to Norfolk that Sir Edward would return in death.
In his will, he asked that his "body bee carried to Tittleshall Church and laid in the vault there where my first good wife (Bridget Paston) lyeth."
During his life, it seems Sir Edward never forgot Norfolk, in which he owned increasing amounts of land, and the county's people have never forgotten him.
Author, photographer and local historian Stephen Olley said: "The Norfolk people know his name - mainly through farming because his family bought Tittleshall and then him buying Godwick, which is the next village along, and then further and further afield.
"But if you lived around here you probably would not learn much about him, or his wider impact, unless you studied law.
"I don't think people are taught about this chap who was born down the road who was such an important person," he said. "I think his name needs to be brought back into the limelight more."
Mr Olley, who also runs the Mid Norfolk Picture Archive, told how Sir Edward transformed education in Mileham by donating land for the education of children
"He was very much concerned about the education of children here.
"As an educated man, he would have known that the children of his farm workers were not educated so he wanted to provide them with an education.
"He's buried under the church alongside his first wife in Tittleshall, where there are memorials to a number of members of the Coke family," said Mr Olley.
Ask Mr Olley which famous son of Norfolk - Admiral Horatio Lord Nelson or Sir Edward - had the greatest long-term impact and he errs towards the latter.
"Nelson is known mainly because of the battles and, were it not for him, we might be speaking French," he said.
"But when it comes to laws and the legal systems in place around the world, which underpin so much of modern day life, well then that's the long-term impact of Sir Edward."
Related Internet Links
The BBC is not responsible for the content of external sites.