Peanut allergy sufferer George, 10, tries new drug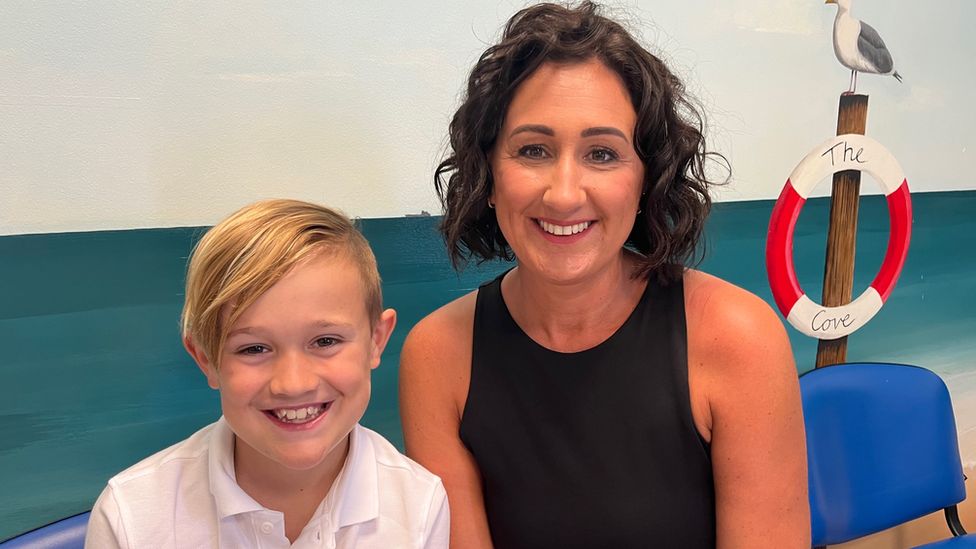 A 10-year-old boy who is allergic to peanuts said he hoped a new treatment would take away his worries about food.
George, from Bungay, Suffolk, is among the first patients in the UK to be given the newly-approved drug Palforzia.
Children will be given escalating doses at the James Paget Hospital in Gorleston, Norfolk, to desensitise them to peanut proteins.
"It's not such a big worry if I do, by accident, eat a peanut," said George.
Peanut allergy, which can cause severe and potentially life-threatening reactions, affects more than six million people in the UK, Europe and US.
The current approach is to avoid peanuts in the diet and carry around emergency medication in case they are eaten.
George has fortunately never experienced an allergic reaction to peanut proteins, but he and his family have been anxious about his diet since he was diagnosed as a toddler.
"I was very frightened," said George's mother, Rebecca.
"I thought, how on earth am I going to manage, because of course we want to protect our kids. I want him to live a life where he's not sick with worry, and not turning down opportunities or not going places because of it."
George said it was "scary" for him to go to restaurants, not knowing whether a trace of peanut could be in his food.
"I've never had an allergic reaction, so I don't know what could happen and I don't know what it is I'm worrying about - but it could be very bad," he said.
"If this works, I wouldn't have to worry about peanuts any more."
Consultant paediatrician John Chapman said the drug was a "really a big deal for people with peanut allergy".
"When I started working here, I would diagnose people with peanut allergy and I've had to send them away and say, 'Don't eat peanuts," he added.
"It's not a cure - we're not suggesting people will have this treatment and then go and eat as many peanuts as they like.
"It's more of a protective treatment; people will be able to eat out without the concern of contamination, and if they do have contamination, they will have no reaction or only a mild reaction."
A global trial had indicated that 60 to 70% of patients who completed the programme could eat about five peanuts "without any issues", he added.
The hospital is expecting to treat between 10 and 12 children in the first year.
Related Internet Links
The BBC is not responsible for the content of external sites.