Businesses criticise delays in EU import checks
By Andrew Sinclair and Nic Rigby
BBC Politics East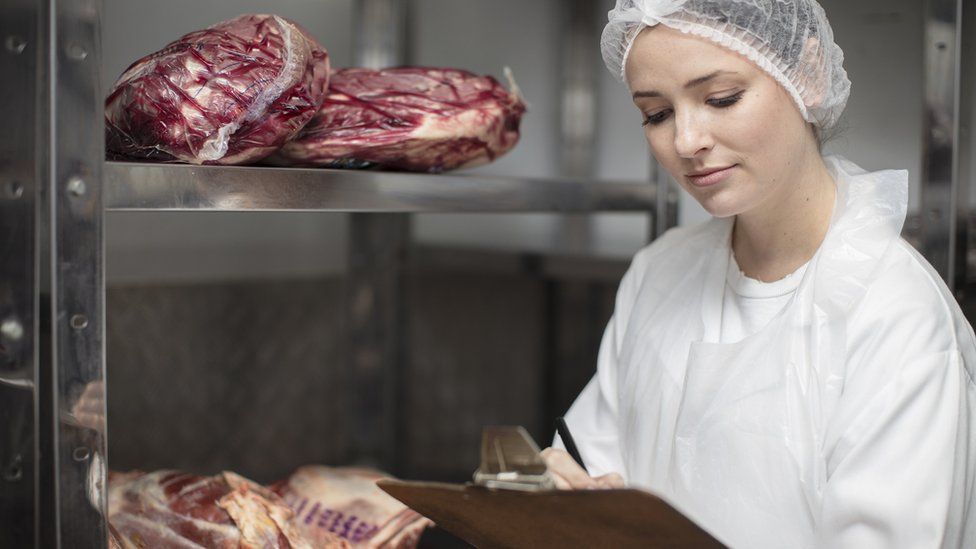 The delay in extra checks on EU imports has been criticised by businesses for creating confusion and leaving UK borders vulnerable to unsafe produce.
Nova Fairbanks, from the Norfolk Chambers of Commerce, said uncertainty over import rules hits businesses.
The government said it was delaying the changes due to rising prices associated with the war in Ukraine.
It said at this point it "would be wrong to impose new administrative burdens and risk disruption at ports".
It is the fourth time it has delayed EU import checks since the UK left the free trade bloc.
Ms Fairbanks said: "Businesses work on certainty. They have to be able to plan. They have to be able to understand what is coming. If the government says the checks need to come in they will gear up to invest to meet the needs for the checks.
"If the government then turn around and say 'we're not going to introduce them' it's a problem for business."
The uncertainty has also cost councils money, including East Suffolk District Council, which covers the Port of Felixstowe, as they had to prepare for the checks by employing more people "to manage post-Brexit border checks on EU food imports".
A council spokesman said: "However, following the announcement of a delay to implementation, we are now exploring a range of options to help us address a highly challenging situation.
"No decision has yet been taken and we are keeping staff informed as best we can."
Tom Bradshaw, an Essex farmer and deputy president of the National Farmers Union, warned that without proper checks unsafe meat could be being imported.
"We have always had a commitment to border checks and at the moment our exports are being checked but our imports aren't. That is not good enough," he said.
The British Veterinary Association (BVA) was worried about an outbreak of African swine fever (ASF) among pigs on the continent and he said not having full checks on livestock was dangerous.
Simon Doherty, past president of the BVA, said: "This isn't about a bunch of vets creating jobs for themselves.
"There is a real concern that disease could encroach within the country and therefore we want to do everything we possibly can to minimise the risk."
Jack Hanson, managing director of fruit and vegetable wholesaler Fountain Fresh Import of Wisbech in Cambridgeshire, said he was pleased the new checks had been delayed.
"It's a massive relief," he said.
"It's much more work. It's much more cost. It's all going to get passed on to us and then passed on to the consumer."
A Department for Environment, Food and Rural Affairs spokesperson said: "We have strict biosecurity controls on the highest risk imports of animals, animal by-products, plants and plant products from the EU.
"EU countries affected by ASF cannot export pork or pork products from affected regions unless in very specific circumstances.
"We continue to assess the risk of ASF and consider whether further mitigations are needed, including targeted interventions at the border."
Politics East airs on BBC One in the East on Sunday 3 July at 10:00 GMT and can be viewed on the BBC iPlayer afterwards.
Related Internet Links
The BBC is not responsible for the content of external sites.