West Norfolk RSPCA sees more animals due to cost of living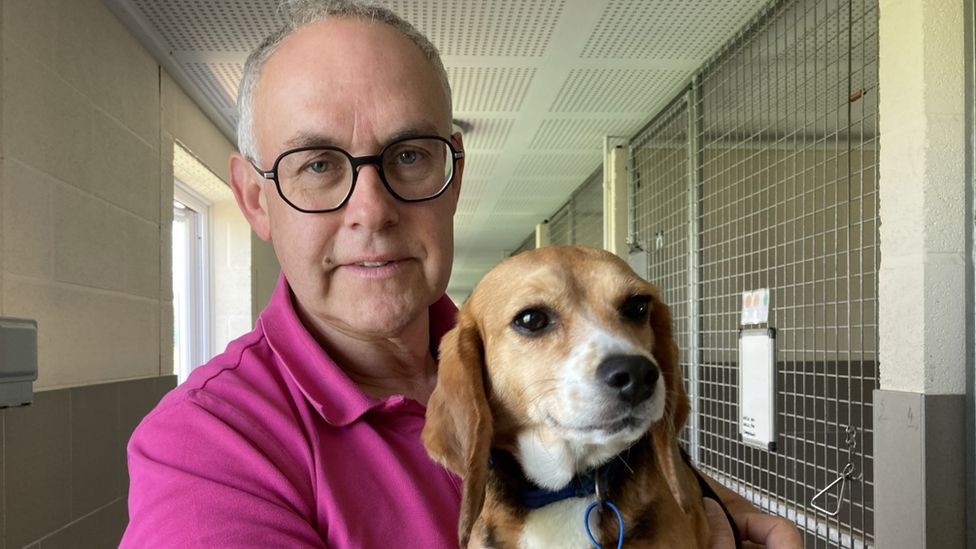 The rise in the cost of living has caused an increase in animals being handed over to an animal rehoming centre, a charity said.
Eau Brink Rehoming Centre helps to rehome animals and assists people who are struggling to pay vet bills.
West Norfolk RSPCA manager Carl Saunders said there had also been a "massive increase" in veterinary costs.
"It is most definitely financial issues that are causing a lot of the animals to be coming in to us," Mr Saunders said, adding that "we try to help where we can".
He said the centre's own "unexpected" vet bills were "almost two and a half times what [they were] this time last year", but that its budget had been reduced due to expenditures.
The centre, near King's Lynn, was "half-empty" this time last year because of Covid-19 lockdowns, he said, but now he described it as being "full".
He said people got pets during the lockdowns but were now working longer hours than anticipated due to the rising cost of living, causing animals to be left alone at home for long periods of time.
"They're being forced to change their lifestyle and they can't now fit in the animal."
"People are devastated," Mr Saunders said. "It's very, very difficult when an animal has been part of your family for many, many years and, for no cause of your own, you're having to give it up."
The average stay for an animal at the centre is 40 days, he said, and the centre was "proud" of its "quick" turnaround at rehoming them.
Mr Saunders said it took time to match the right home to the right animal.