Sweet Briar Marshes: 'Record' £600K appeal for city nature reserve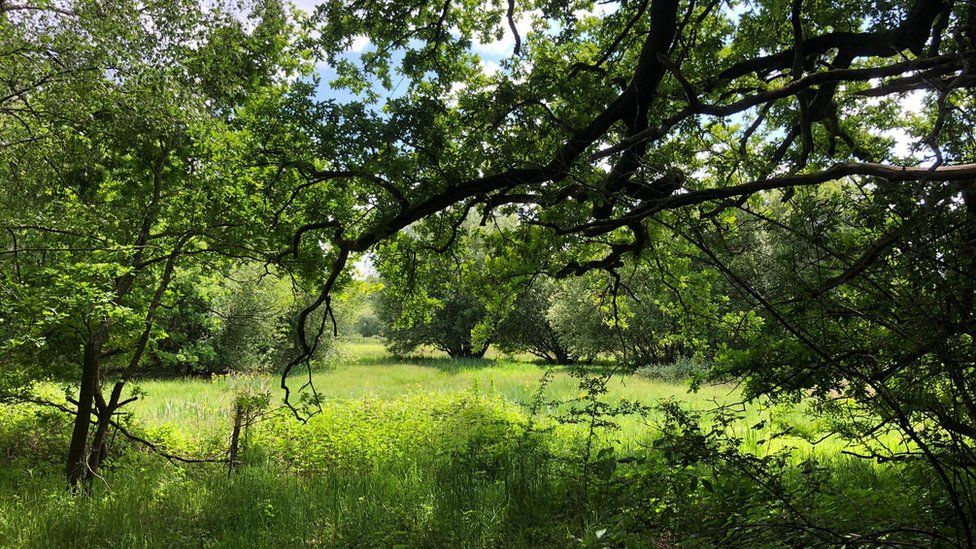 A charity has raised £600,000 in its fastest-ever fundraising appeal to create a city nature reserve.
Norfolk Wildlife Trust (NWT) launched its bid in February to buy Sweet Briar Marshes in Norwich.
The purchase of the 90-acre (36ha) wildlife haven bordering the River Wensum has been enabled by £300,000 in match funding from insurer Aviva.
NWT chief executive Eliot Lyne said it was "excited... to create an urban nature reserve".
The site is a mosaic of fen, rough meadow, grazing marsh, hedgerows and woodland.
It is home to rare and threatened species of plants and animals, including water voles, water shrew, reed bunting, willow warblers and snipe.
The marshes have become surrounded by buildings and there were concerns over its future.
Mr Lyne said: "We are thrilled by the public's enthusiasm for our vision.
"Generous donations from individuals and charitable trusts, combined with significant support from Aviva, has allowed us to complete the appeal in record time.
"We are excited to begin working with the local community to create an urban nature reserve that will give wildlife in Norwich a better chance to survive and thrive and help build a happier, healthier city that is better connected to nature."
The trust said the area supports wildlife with the capacity to absorb flood waters, acting "as a sponge to protect local residential areas" and was within two miles of 40 schools, that would benefit from visits.
Members of the local community have been campaigning for years to save the site.
Lucy Galvin and Liam Calvert, convenors of the Sweet Briar community campaign, said: "The local community care deeply about this magical wild place - so many people immediately got behind the campaign we set up 18 months ago when the marshes were up for sale.
"Now we're utterly delighted and so grateful that it will be protected forever in the safe hands of the Norfolk Wildlife Trust - and that the community will carry on playing a major part in this."
The land was bought in January by the Esmée Fairbairn Foundation, which agreed to hold the land for two years to give NWT time to raise the cash to buy it.
Stephen Doherty, chief brand and corporate affairs officer of Aviva, said: "We are delighted to partner with Norfolk Wildlife Trust to safeguard Sweet Briar Marshes' future and we're very pleased the appeal has now hit its target, way ahead of schedule."
Related Internet Links
The BBC is not responsible for the content of external sites.