Welney flood barrier: Norfolk road disruption for weeks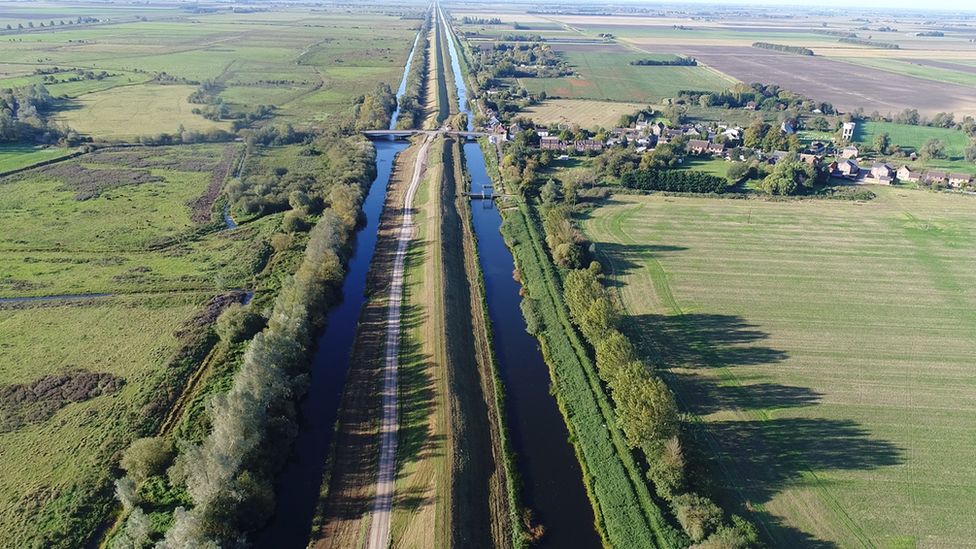 A barrier preventing water from a reservoir spilling out over a flood-prone Fenland road is to be installed.
The Environment Agency said the road block would replace sand bags routinely placed across the A1101 Welney Wash Road when the area floods.
The agency said the work, in Welney, Norfolk, would "protect people and communities".
Two-way traffic lights will be in place between 13 June and 19 July and the road will then close until 25 August.
The temporary traffic lights, which the agency said would be used "only as works require them" will be in place again between 26 August and 16 September.
The A1101 Welney Wash Road crosses the 30km-long (19 miles) reservoir on the Norfolk-Cambridgeshire border.
The moveable barrier will prevent water spilling from the Ouse Washes Flood Storage Reservoir into Welney village, the agency said.
Nicola Oldfield, Ouse Washes project lead, said: "We know the impact that flooding can have, which is why protecting people and communities is our priority.
"This is one of the final parts of a vital long-term investment and refurbishment programme to maintain the dam of the Ouse Washes Flood Storage Reservoir."
Related Internet Links
The BBC is not responsible for the content of external sites.