South Norfolk councillors quit Tory party over council move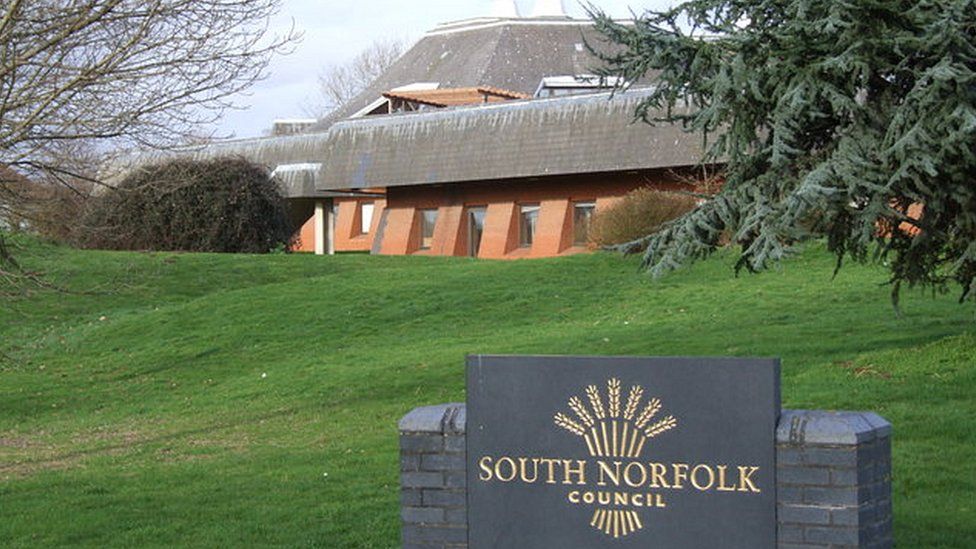 Two councillors have resigned from the Conservative Party over the move of a council's headquarters.
Josh Worley and Clayton Hudson will now sit as independents on South Norfolk Council.
John Fuller, Conservative leader of South Norfolk Council, said it was "disappointing".
Mr Worley, who represents Long Stratton, said in a letter to South Norfolk Conservative Association he was "vehemently opposed" to the move to the building on Broadland Business Park.
He also said he had "sheer disillusionment" with the national Conservative Party, citing issues such Prime Minister Boris Johnson receiving fixed a penalty notice for attending a birthday gathering at No 10.
Mr Hudson, councillor for Beck Vale, Dickleburgh and Scole, highlighted similar opposition to the move.
Mr Fuller said: "You never like to lose colleagues but in both cases I think they've done the honourable thing.
"The way organisations work has changed throughout the pandemic and it's never been more important to ensure that we move with the times."
A South Norfolk Council meeting is due to be held to discuss the potential move.
Broadland Council, which shares facilities with South Norfolk Council, has already agreed to the move.
Related Internet Links
The BBC is not responsible for the content of external sites.