Norfolk Vanguard offshore wind farm re-approved by government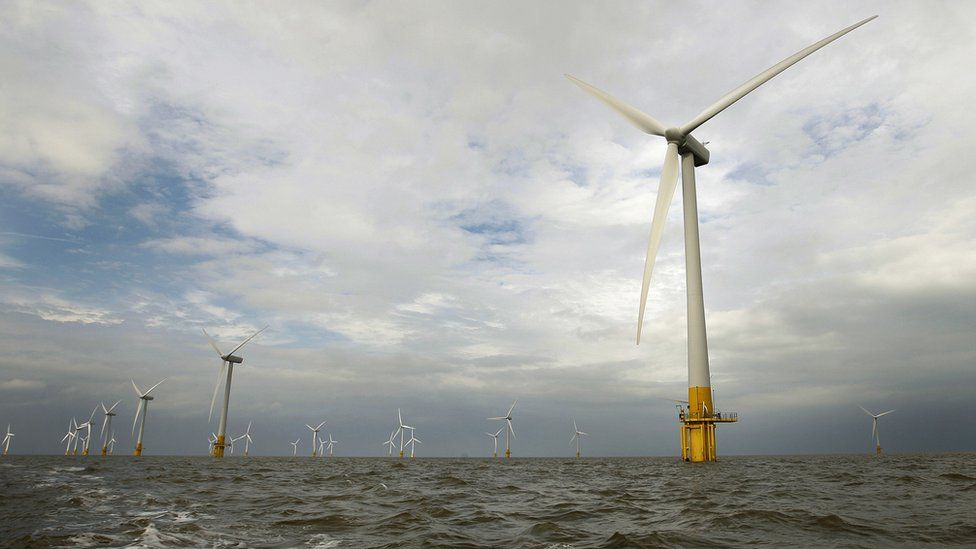 An offshore wind farm capable of generating electricity for nearly two million homes has been re-approved by government after consent was previously overturned by a High Court judge.
Vattenfall's 1.8-gigawatt Norfolk Vanguard project had been granted consent by the Department for Business, Energy and Industrial Strategy (BEIS).
Campaigners had raised concerns about its effect on the landscape.
The government said there was a "pressing need" for renewable sources.
A legal challenge brought by Raymond Pearce, who lives near Reepham in Norfolk, was upheld by the judge.
Mr Pearce had raised concerns about the effect the development would have on the landscape and the view.
However, consent for the project has now been given.
Kwasi Kwarteng, Secretary of State at the Department of Business, Energy and Industrial Strategy, granted development consent for the wind farm, having re-determined the application.
A decision letter said: "The Secretary of State has balanced the substantial harm arising from landscape and visual issues against the substantial and pressing need for renewable electricity sources and considers that the latter should prevail."
Consent for the Vanguard wind farm's sister project - the Norfolk Boreas Offshore Wind Farm - was granted in December.
In a statement, developer Vattenfall said the two projects together would form the Norfolk Offshore Wind Zone, producing enough electricity annually to power the equivalent of 3.9 million UK homes. 
It said "the projects will also provide a £15m community benefit fund to Norfolk, and will bring opportunities for investment in skills and the supply chain locally".
The company said it would be working with communities to "further [develop] the fund".
Danielle Lane, Vattenfall's UK country manager, described the decision as "a major step forward for a project that will help to unlock the huge potential of offshore wind for the UK".
"We'll be working even more closely now with local communities as we begin to take the project towards construction," she added.
Opponents could now mount a legal challenge to the government's latest consent decision.
Related Internet Links
The BBC is not responsible for the content of external sites.