Social media: Norfolk Police chief issues child abuse warning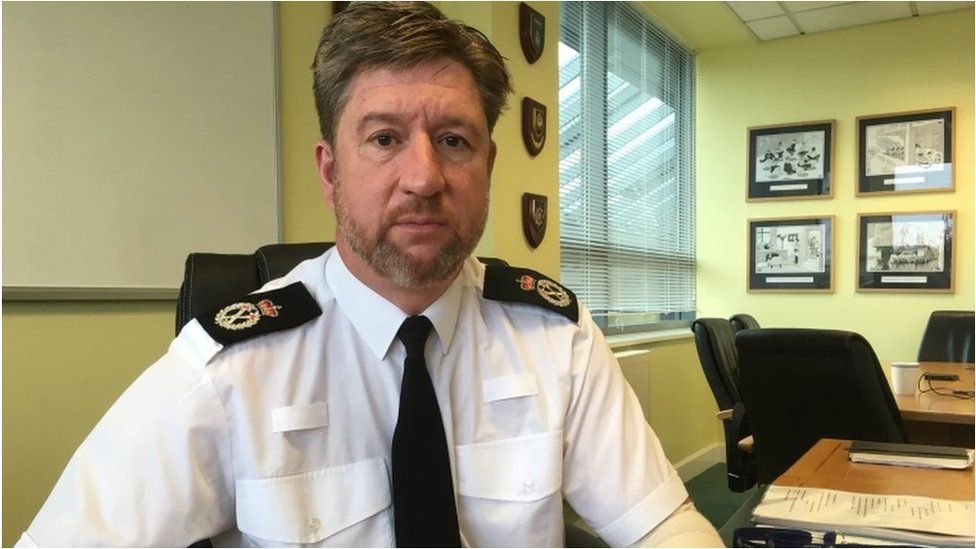 The outgoing Norfolk Chief Constable has urged shareholders to hold social media firms to account to protect children from online abuse.
Simon Bailey, the National Police Chiefs' Council child protection lead, said the abuse was "overwhelming".
Mr Bailey said it was becoming easier for offenders to go undetected online due to changes in message encryption.
Mr Bailey said social media firms needed to do more to protect victims of abuse.
"Unfortunately, I think the only thing that's going to do that is if shareholders start to hold them to account because they're going to start to lose money," he said.
"I've tried everything. And, ultimately, I think the only thing that will affect them is if their pockets are hit.
"The onus now needs to be on the social media giants, who are still absolving themselves of responsibility."
Mr Bailey said social media companies have the ability to make uploading and sharing of indecent material "so much harder" but they "choose not to invest in the technology to eradicate it".
"The technology industry continues to put profit before safeguarding children," he said.
"[Encryption] will simply turn the lights off on our ability to effectively monitor this activity."
He said Facebook was the most-used platform for the sharing of indecent images.
While it travels, the message is scrambled to be unreadable, including by law enforcement.
The only way to read the message is usually to get physical access to an unlocked device receiving it.
A spokesman for Facebook said: "End-to-end encryption is already the leading security technology used by many services to keep people safe from hackers and criminals."
He said there was "no place" for child exploitation on its platforms and said it was "building strong safety measures into our plans" for the roll-out of encryption.
Mr Bailey said the past eight years in his role had felt like being "at the centre of a raging inferno".
The National Crime Agency (NCA) estimated there are between 500,000 and 850,000 people in the UK who pose a threat to children.
Mr Bailey said: "The depravity is getting worse and the victims are getting younger."
Related Internet Links
The BBC is not responsible for the content of external sites.