Norfolk: Attleborough Town Council sorry for 'Godfather' bullying accusations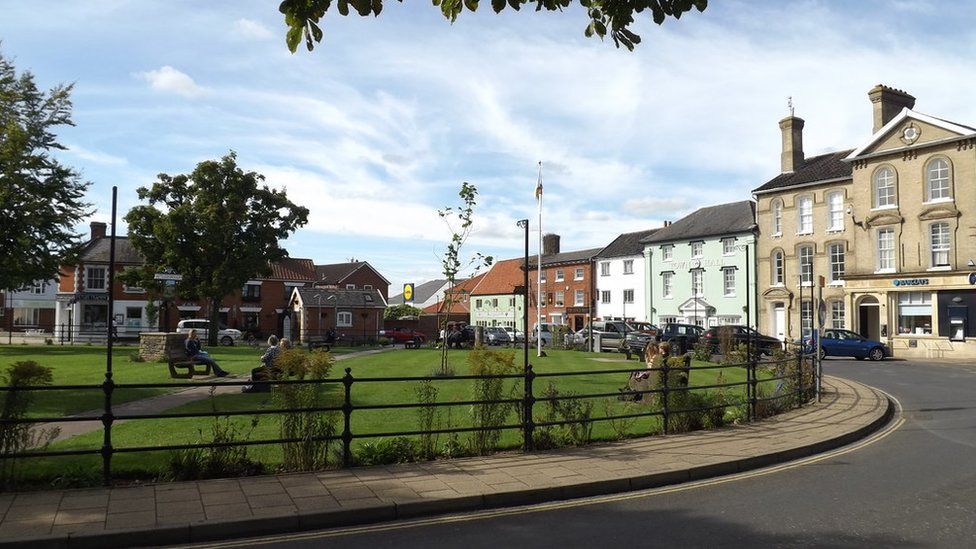 Two councillors accused of bullying council employees in events likened to "a scene from The Godfather" have been issued a formal apology by the council.
The Unite union had claimed staff at Attleborough Town Council in Norfolk were reduced to tears at work by harassment over two years.
The council voted in February 2020 to remove the councillors from committees.
In a new statement, it said "false" accusations were part of a "malicious campaign" and the vote was unlawful.
At the time of the allegations, a council meeting where the motion was due to be debated descended into chaos, with police being called to the town hall.
"Behind its Miss Marple image, picture-postcard Attleborough is more like a scene from The Godfather," said Unite in a press release.
In an extraordinary meeting of the council held later that month, the motion was carried to exclude Talia Taylor and deputy mayor Edward Tyrer from all committees.
Both councillors were barred from running for mayor or deputy mayor for two years.
They denied the allegations and successfully sought a judicial review at the High Court.
In an official statement this week, the council said it "sincerely apologises for the hurt, suffering and stress that has been caused", and said it would pay legal costs and compensation, which have been undisclosed.
'Disregard to due process'
It said the allegations were made "in the context of a malicious campaign" to remove the councillors from committees and working groups, and that these positions had been reinstated.
"The council admits to the procedural impropriety and complete disregard to the due process required for investigating the allegations concerning the councillors and the passing of the motion," the statement added.
The council statement said that Anthony Crouch, who was mayor at the time, made "several defamatory statements", including comparing the alleged bullying to behaviour that led to the "sad death of high-profile celebrity in 2020" - believed to be a reference to TV presenter Caroline Flack.
"We would like to thank both councillors for their resilience throughout this period and for the diligent work they have displayed throughout the local community," the council statement concluded.
"We hope this apology can be the first step to rebuilding a strong and successful relationship between the councillors and council."
Ms Taylor said she was grateful for the apology but the ordeal had caused a "great deal of upset and distress" to her and Mr Tyrer.
"We haven't lost faith in the council, the council has undergone some significant changes in the past 15 months and we look forward to working together for the good of the community," she added.
Unite has been approached for comment.
Related Internet Links
The BBC is not responsible for the content of external sites.