Coronavirus: Cranswick Country Foods sees 175 test positive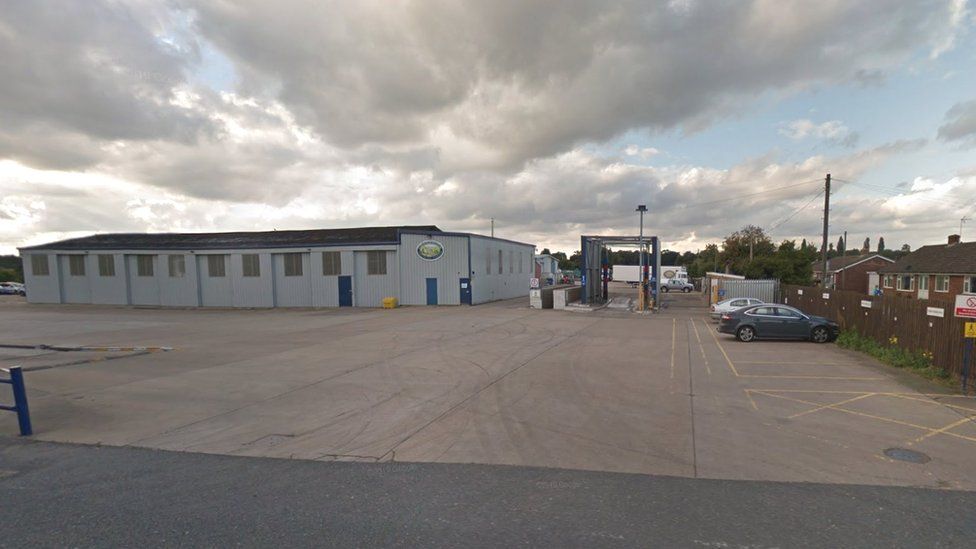 At least 175 people have tested positive for coronavirus at a meat processing factory in Norfolk.
All 1,000 workers at Cranswick Country Foods in Watton are being tested after staff in the butchery section were found to have Covid-19.
Breckland Council officials and NHS Test and Trace staff have been deployed to Watton for "reassurance".
Four positive cases in the butchery department were confirmed on 15 October and testing was brought in five days later. Testing between 22 and 23 October found 175 cases.
Norfolk's director of public health Dr Louise Smith said 350 workers had been tested so far.
Staff who tested positive have been told to self-isolate for 14 days, along with their households and anyone else they have recently closely associated with.
Dr Smith confirmed cases had risen in Norfolk, standing at 89 per 100,000 in the last seven days, compared to 59 per 100,000 a week ago.
She said: "I understand people are getting tired of following the rules, but I'm appealing for people to follow them, to reduce risk to yourself and others."
However, the county is "at this stage not ready to go into a tier two response," according to the county council leader Andrew Proctor.
Related Internet Links
The BBC is not responsible for the content of external sites.