Knot numbers hit record level at RSPB Snettisham
By Martin Barber
BBC News Online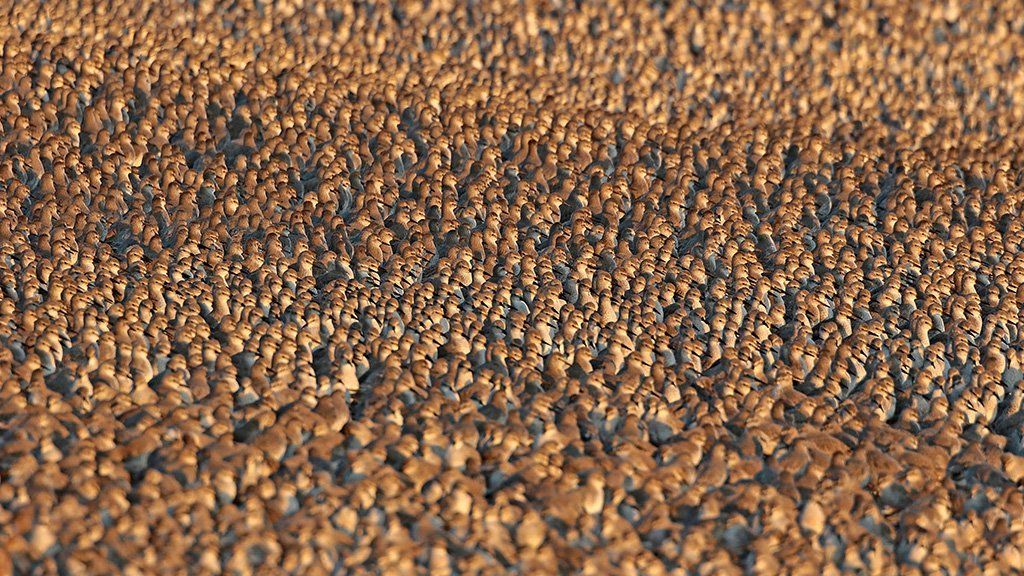 The number of knot feeding and flying to create swirling dark clouds of birds on the Norfolk coast has reached record numbers.
For the first time about 140,000 have been seen on the RSPB reserve at Snettisham. The previous site record was 120,000 in the winter of 1990-91, the organisation said.
To see them is "just an extraordinary experience", said photographer Les Bunyan, who volunteers at the reserve on The Wash estuary.
"It's not just what you're looking at, it's also the sound you have to appreciate. When you get tens of thousands of birds flying around you - they make a lot of noise."
The birds, which are about 25cm (10in) in length, undertake one of the longest migrations of any animal from their Arctic breeding grounds to the coasts and estuaries of Europe, Africa and Australia where they spend the winter feasting on invertebrates.
"I think what gets me when the birds lift into the air - is how small I feel," he said.
"I really do think this sort of thing should be on everybody's bucket list - just make the attempt to get out there and look at this type of thing."
"The UK has very, very few what I would call natural spectacles and I just absolutely adore and love it to bits. No two days are the same and I think that's what keeps drawing me back to it.
"People can be put off by birdwatching in general and they think that people have got to, you know, have all the latest gear and stuff like that."
When the coronavirus lockdown came in in March, time on The Wash played an important role for Mr Bunyan.
"Being outdoors is so good for you and your mental health. It's a bit of a catchphrase these days, 'your mental wellbeing', but it certainly helped me."
RSPB site manager Jim Scott said the weekend's record-breaking numbers "could be that birds have come here from other parts of The Wash, or it's purely down to the migration numbers peaking - we won't know for sure for a few days yet".
He added: "It's a showcase for estuaries in the UK. When you come to Snettisham on a big tide and the waders perform in the numbers it just really takes your breath away and shows how important mudflats are to our wildlife."
Related Internet Links
The BBC is not responsible for the content of external sites.