TalkTalk hacker Elliott Gunton: Parents acted out of 'misguided loyalty'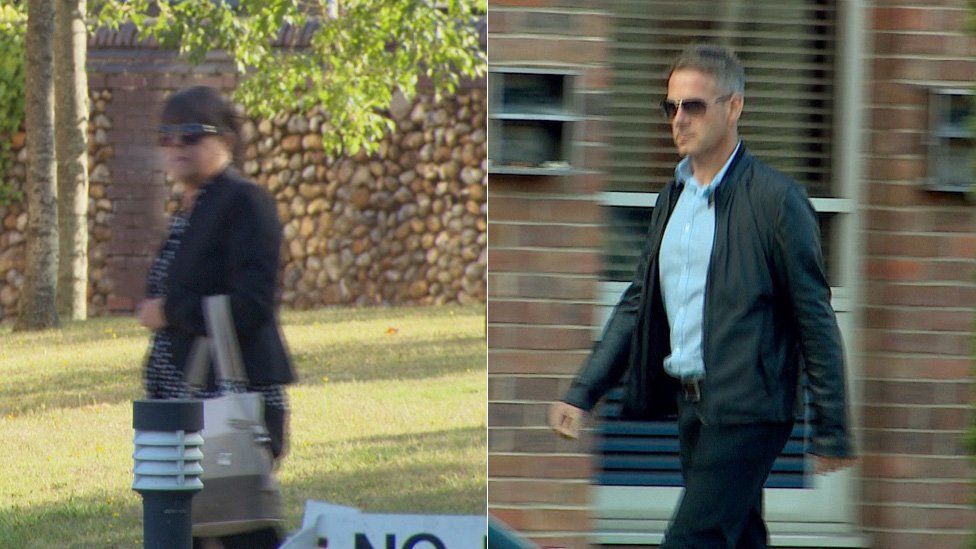 The parents of a teenage hacker acted with a "misguided sense of loyalty" by helping him transfer ill-gotten cryptocurrency, a judge has said.
At Norwich Crown Court, Carlie and Jason Gunton admitted transferring their son Elliott's criminal property.
Jason Gunton, 45, received a five-month jail sentence and Carlie Gunton three months, both suspended for a year.
Their son, of Old Catton, near Norwich, whose computer was seized during checks by police in April 2018, admitted hacking the telecommunications firm TalkTalk.
The court heard the couple, of Norwich, transferred cryptocurrency funds "beyond the controls of a seized hardware wallet", and knew or suspected the currency to be the proceeds of criminal conduct.
The wallet, which contained digital currency and was protected by a 24-word password, was seized when Elliott Gunton was arrested in June 2018, prosecutor Kevin Barry said.
After getting into the wallet using the password, police discovered cryptocurrency worth £200,000 had been moved by someone using Jason Gunton's laptop. It was moved back after police visited the Guntons at home.
Mr Barry said in a recorded prison phone call, Carlie Gunton told her son that "we had moved the money and we're now in trouble".
Police later found the password written on a piece of paper in her recycling bin.
By Zoe Kleinman, BBC technology reporter
Bitcoin is quite popular with cybercriminals because it's more anonymous and a Bitcoin wallet is more difficult to trace than a bank account.
But it's totally unregulated. People who use it say that's why they like it; they like the lack of authority, but with it comes the lack of protection.
Bitcoin and other currencies often sit in what's known as an exchange, and you have a digital wallet - a kind of app that you have on your phone or tablet.
It's a complicated and very secure thing to put your Bitcoin into and that's where the currency digitally lives. From that wallet you can make transactions as you would using a bank account.
Judge Stephen Holt said he accepted the Guntons had not been motivated by personal gain.
He said: "Your son is a quite brilliant computer expert, who unfortunately put his brilliance to criminal purposes.
"A message must be sent out that [with] misguided loyalty to a son or daughter, when this amount of money is involved, the courts cannot ignore it."
Ms Gunton, 44, of Mounteney Close, pleaded guilty on Monday to transferring criminal property, while Jason Gunton, of Sunderland Close, had pleaded guilty to the same charge at an earlier hearing, along with perverting the course of justice.
Related Internet Links
The BBC is not responsible for the content of external sites.