Premier League brothers' parents give £7.5m Arbuckles firm to staff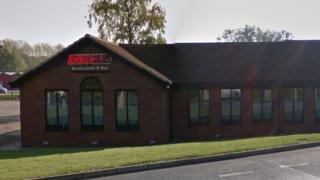 The parents of twin Premier League footballers have signed a deal to give their £7.5m business away to staff.
John and Maxine Murphy are handing over their Arbuckles restaurant in Norfolk and Cambridgeshire, as reported in the Eastern Daily Press.
The parents of Cardiff City's Josh Murphy and Newcastle United's Jacob said it was their "proudest moment".
The couple told their 120 staff a trust was being set up to transfer ownership to them.
Mr and Mrs Murphy, who have ran the businesses for 10 years and are semi-retiring, said they have set up an employee ownership trust to which they have sold all of their shares.
They said from future profits over the next five years, the workers will be able to buy out the remainder and will fully own 100% of the company, which has restaurants in Downham Market and Ely.
Mr Murphy said: "When people ask us what is the secret to our success, the first answer is always the people.
"Everyone we've employed, from 12 to over 120 over the years, they are the family, they are everything we stand for.
"This is our way of saying to the staff 'you've stuck with us, you've been fabulous employees, now this is your little bit of luck'."
Hannah Bates, general manager of the Downham Market restaurant, said for Mr and Mrs Murphy "to do that for everybody and to think of everybody's futures is incredible".
She said: "Everybody will make it a success."
Waiter Jack Langford said it was "exciting" and "gives us something to get our teeth into".
Mr and Mrs Murphy's 23-year-old sons went through the Norwich City academy and first team.
Jacob now plays as a winger for Newcastle United while Josh is also on the wing at Cardiff City.