Norfolk life expectancy varies by up to 14 years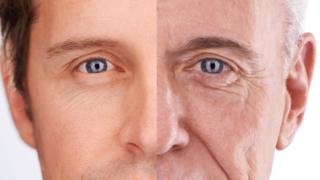 Men and women can live up to 14 years less in some parts of Norfolk compared to others, according to a new report.
Dr Louise Smith, Director of Public Health for Norfolk, said the gap "may well be getting worse".
On average, men in Great Yarmouth live to the age of 71, but that rises to 85 in parts of South Norfolk.
Norfolk County Council leader Andrew Proctor said it showed the "health challenges facing this county".
The report. compiled for Norfolk County Council, showed women lived to the age of 77 in parts of West Norfolk, but up to 91 in areas of Broadland.
Dr Smith said there were higher levels of risk in deprived areas, and that the size of the gap was concerning.
"The data we are seeing is showing that by no means is it getting any better and it may well be getting worse," she said.
The study found high blood pressure was Norfolk's third leading risk for deaths and disability, with an estimated 110,000 people undiagnosed.
"This suggests that health improvement services should be better targeted to provide a more holistic approach for an individual with multiple risk factors, focussed on areas of highest need," Dr Smith added.
Mr Proctor, a Conservative, agreed that Norfolk was "facing a situation where people live longer, but with longer periods of ill-health."
The report will be discussed by the authority's policy and resources committee next week.
Report's key findings
The total number of deaths in Norfolk is increasing, due to the ageing population
Dementia is now the leading cause of death for women
Risk factors include smoking, poor diet and alcohol intake
Health services should be organised to care for complex needs
Source: Norfolk County Council