Man, 81, died from 1960 car crash injuries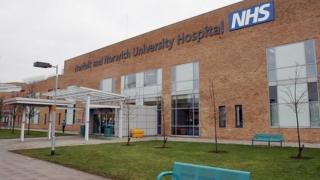 An 81-year-old man died from injuries sustained in a car crash nearly 60 years ago, an inquest heard.
Retired farm worker Ivan Coleby, of Antingham, Norfolk, died in hospital in March.
He suffered a spinal injury in 1960 when he was thrown through the windscreen of a car, not fitted with seatbelts.
Mr Coleby suffered from paralysis due to the crash, which contributed towards his death, the hearing was told.
His death was caused by large bowel pseudo-obstruction, immobility and hypokalaemia, otherwise known as low potassium levels.
The inquest in Norwich on Wednesday heard Mr Coleby had suffered ill health following the accident and had gradually lost feeling in his arms and legs - known as quadriplegia - following an operation in 2006.
'Good care'
Mr Coleby, who had been nursed by his wife of 54 years, had been bed-bound for the last year of his life and suffered from severe pressure sores, the inquest heard.
In a narrative conclusion, Norfolk area coroner Yvonne Blake said: "A lot of his problems arose from the RTC (road traffic collision) many years ago."
"He was very lucky to have such good care."
Ms Blake told how Mr Coleby entered a care home in February when his wife needed an operation.
The following month he became unwell and was admitted to the Norfolk and Norwich University Hospital.
He died two days later.
Mr Coleby's sister Christine Thurtle told the inquest she had been concerned about aspects of his care at the home and believed his bed sores had worsened.
However, Ms Blake said there was no evidence the sores had contributed to his death and she hoped his family would take "comfort" from this.