Reepham driver held after cyclist killed in crash in Swannington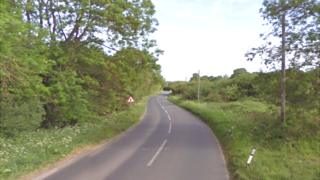 A man has been arrested on suspicion of causing death by dangerous driving after a cyclist was killed in a crash in Norfolk.
The cyclist, a man, died in Reepham Road, Swannington after he was hit by a grey Nissan Navara at 16:00 GMT on Thursday.
A 55-year-old from the Reepham area is in custody.
Norfolk Police are looking for witnesses, particularly the driver of a small black van.
Anyone with dashcam footage of Reepham Road from 15:30 GMT to 16:30 GMT have been asked to upload it to the police website.
The road was closed for more than five hours while emergency services dealt with the incident.