Norfolk and Suffolk Foundation Trust criticised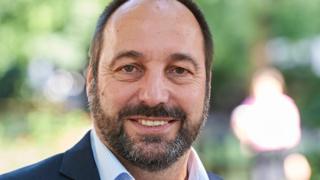 A mental health service in special measures has a culture of tolerating "poor standards in quality and safety", an independent report said.
It also said there was "weak accountability" at all levels at the Norfolk and Suffolk NHS Foundation Trust (NSFT).
Rated inadequate by the health watchdog in October, the trust has been in and out of special measures since 2015.
The trust said it had pledged to drive through further improvements.
The report by consultants PricewaterhouseCoopers (PwC) said the NSFT had operated "without a clear strategy" and with a lack of personal responsibility from staff at all levels.
The trust must now communicate a clear one-year strategy, with a framework of who is accountable for what, including clinical leadership in the day-to-day running of services.
Trust chief executive Antek Lejk said: "Our priorities include strengthening clinical leadership and engagement... as well as strengthening and developing leaders and managers."
Gary Page, the trust's chair, said: "We recognise many of the issues which have been raised in the report and have already started to address a number of these."
Mr Lejk became chief executive earlier this year, taking over from Michael Scott, who announced his retirement just before a critical Care Quality Commission (CQC) report.