Last UKIP member on Great Yarmouth council resigns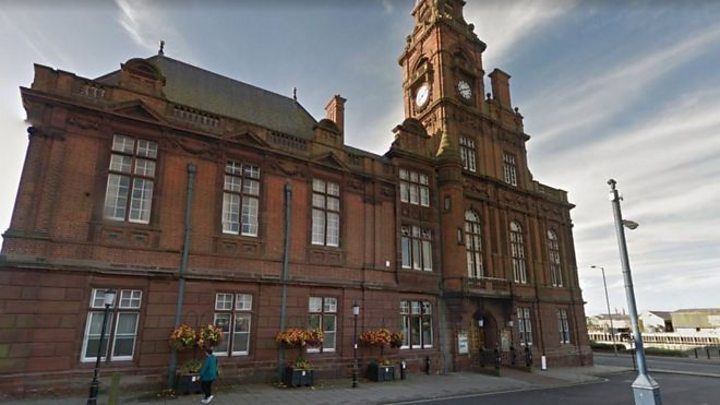 A council's last remaining UKIP member has resigned from the party following a heated row with a senior figure.
Councillor Chris Walch will now represent his ward on Great Yarmouth Borough Council as an independent.
Mr Walch said he could no longer remain in a party that has "within its so-called hierarchy a bully and liar".
Last week he was recorded by the BBC arguing with UKIP's home affairs spokesman David Moreland, who called the party branch "a disgrace".
Mr Moreland and Mr Walch swore at each other and pointed fingers in the ill-tempered exchange, which was recorded in a Great Yarmouth shop during a BBC interview.
It erupted after Mr Walch accused Mr Moreland of calling his wife a stripper on a previous occasion.
During the row, Mr Moreland blamed UKIP's collapse in the town on party "infighting".
A UKIP spokesman said he was "disappointed" by Mr Walch's decision to resign from the party.
Mr Walch was the town's only UKIP councillor after seven of its 12 borough councillors defected to the Tories in October, handing the Conservatives control of the authority.
In a statement on Monday, he said: "I'm sorry to say with what's happened over the previous week I feel as though I cannot represent an organisation that has within its so-called hierarchy a bully and liar.
"I still strongly hold the values and the ideals of the UKIP that I originally joined.
"But I honestly cannot support the way, wrongly or rightly, the hierarchy and ideology of the present day UKIP is going."