Long Stratton bypass plans submitted to council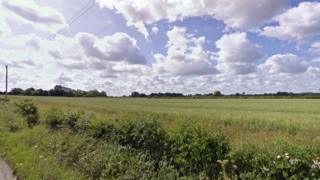 New proposals for a village bypass first proposed more than 70 years ago have been submitted.
The scheme for Long Stratton, Norfolk, would include 1,800 homes near the village and a bypass running to its east.
Developers Norfolk Homes and Norfolk Land have submitted plans for two schemes totalling 380 acres (154 hectares) to South Norfolk Council.
The plans also include public open space and land for businesses.
Villagers have long campaigned for a bypass as the A140 currently cuts straight through Long Stratton.
A spokesman for the developers said they were "delighted that the applications for this exciting project" had been submitted.
"Whilst the registering of the applications is a big step forward, there is still a significant amount of work to be done to guarantee the delivery of this much-needed infrastructure and housing," he said.
"We are relishing the prospect of advancing the applications through the planning process."
He said the bypass would be part-funded by the developers but that other funding would also be needed.
South Norfolk Council leader John Fuller said: "This is great news for the people of Long Stratton who have waited so long for a bypass, but we are still at a very early stage in the planning process.
"The council recognises the importance of providing infrastructure alongside the essential housing growth of 1,800 new homes, as can be seen not only in the provision of a bypass but also in our £2m investment in Long Stratton Leisure Centre.
"The bypass will help remove congestion and provide a better environment for residents while also offering potential commercial opportunities, growing Long Stratton from a large village to a small town."