Norfolk and Suffolk shellfish 'low level risk' to people and pets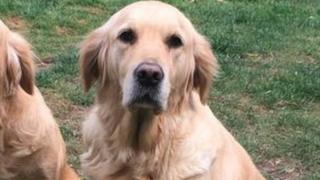 Further tests on shellfish have found they continue to pose a very "low level risk" to beach users and pets, a conservation agency has said.
Two dogs died of paralytic shellfish poisoning (PSP) after eating washed-up fish on the Norfolk and Suffolk coast in December and January.
Eastern Inshore Fisheries and Conservation Authority (EIFCA) tested crabs, whelks and shrimps.
It said it reiterated its advice of "simple precautions'.
The shellfish tested were found to have very low levels of PSP - well below the regulatory limit - or no toxins at all, it added.
However, as in earlier tests, further analysis of starfish found extremely high levels of toxins.
"Whilst it is thought unlikely that starfish with high levels of PSP toxins pose a health risk to humans through handling them, as a precaution people should refrain from handling any starfish they might find on the beach," it said in a statement.
Julian Gregory, of EIFCA, said: "Any risk is only because of ingestion so our advice to the public remains the same.
"There is a low level of risk to beach users and their pets but as a precaution it is suggested that dogs are kept under close control, on leads or muzzled and people should avoid handling starfish.
"There is no risk to people or pets from seawater."
Sea anglers are advised to return their catch to the sea, as per previous advice.
Owners of pets that have become ill after consuming items on a beach are asked to report the matter to the district or borough council where the incident occurred.
EIFCA said it was looking to establish the source and extent of the PSP contamination.