Morrisons killer sentenced to 11 years for 'frenzied attack'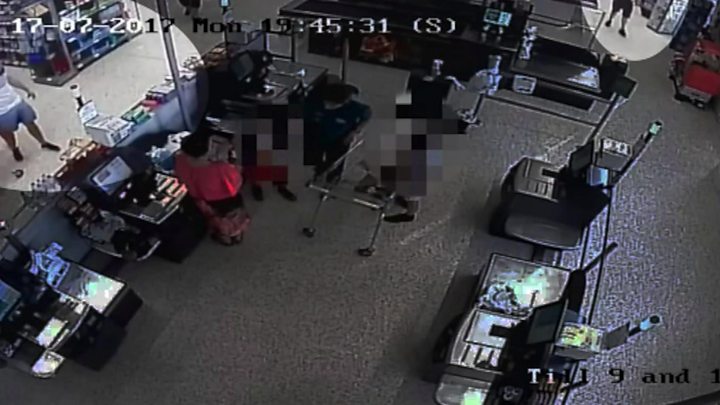 A man who fatally kicked a rival in the head in a supermarket has been sentenced to 11 years' detention.
Lee Monk, 20, attacked Nick Rogers, 26, in full view of shoppers near the checkouts of Morrisons in Wymondham, Norfolk, in July.
A jury at Norwich Crown Court heard Monk had used the "sort of force used to convert a rugby ball".
Monk, of Silfield Road, Wymondham, was found guilty of manslaughter, but acquitted of murder.
The court heard the former friends had fallen out over an alleged piece of stolen jewellery and developed a year-long feud.
Sentencing Monk, Judge Stephen Holt said: "This attack occurred in a very public area. Children were heard screaming at the violence they witnessed."
He said Monk's kick to Mr Rogers's head "used the sort of force used to convert a rugby ball", adding: "It was vicious, cowardly and it was inflicted on a helpless man lying on the floor.
"What is clear is once he was on the ground he was sprawled out lying on his back. He did not present any sort of risk to you."
Reading a victim impact statement to the court, Mr Rogers's mother Susan Rogers said: "My beautiful boy died right there on a cold supermarket floor."
Addressing Monk, she added: "I will never, until the day I die, forgive you for what you did."
Mr Rogers had gone to Morrisons at about 19:00 BST on 17 July before a chance meeting with Monk in the aisles, the jury heard.
Witnesses during the trial described seeing the fight at the self-service checkout in front of screaming shoppers and children.
CCTV from the store recorded that it lasted seconds, and Mr Rogers died from a head injury the following day in hospital.
Monk's uncle John Monk, 44, of Wymondham, was cleared of murder and causing actual bodily harm.