Agencies ignored 19 child abuse allegations to Norfolk agencies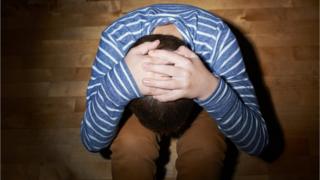 A serious case review has found that three children were being abused by their father despite 19 reports to safeguarding agencies.
The children, who had spent time in care, were living with their father in Norfolk where they were sexually and physically abused.
The review found the children's mother had reported the abuse over several years but was not believed.
Director of children's services Sara Tough apologised to the children.
The children's father was later jailed for life for 11 offences, including rape.
The Norfolk Children Safeguarding Board (NCSB) review looked at whether the children could have been protected before July 2016, when a sibling told a teacher about the abuse and the rape of a sister.
'Controlling behaviour'
Referred to as Family Y, the report said Mrs Y had for several years told agencies, including police and children's services, about the abuse her children were suffering and the frustration she felt in not being believed.
Mrs Y spoke about Mr Y's controlling behaviour and described how violent he could be, particularly after drinking alcohol.
The family of six children, two girls and four boys were aged between four and 16 years at the time of disclosure.
Four of the children had been known to agencies in the West Midlands, spending time in care before being reunited as a family and moving permanently to Norfolk in 2011.
Two other siblings born later were known to Staffordshire Children's Services, who advised Mrs Y to place her sixth child in the care of Mr Y.
'Not good enough'
The report found that between March 2013 and July 2015, agencies were concerned the six children would again be living in a household with a ''history of prolific violence".
It also found between June 2012 and July 2015 "there were 19 different allegations of abuse made by mother, household visitors, neighbours, teachers, anonymous referrers as well as direct disclosures made by the children".
David Ashcroft, chair of the NSCB, said: "We are very sorry that the multi-agency response was not good enough" adding, local agencies were now better able to deal with reports of abuse.
Ms Tough said the latest Ofsted report showed it had made "very significant progress over the 18 months" and services now are very different prior to 2016.