Live WW1 bomb kept above fireplace shelf in Norfolk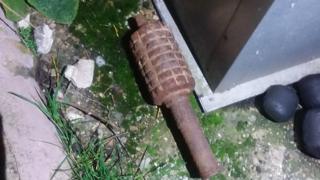 A man has discovered he had a live mortar bomb from World War One sitting on his mantelpiece for five years, police have revealed.
Its owner, who did not want to be identified, thought the shell had been deactivated when given it as a gift.
The man from Wormegay, Norfolk, gave it pride of place above the fireplace before his son decided to send a photograph of it to a collector.
He identified it as a live German Granatenwerfer mortar.
Norfolk police and a bomb disposal team were notified and a controlled explosion of the mortar was carried out.