Kerri McAuley death: 'Sadistic' killer's jail term upheld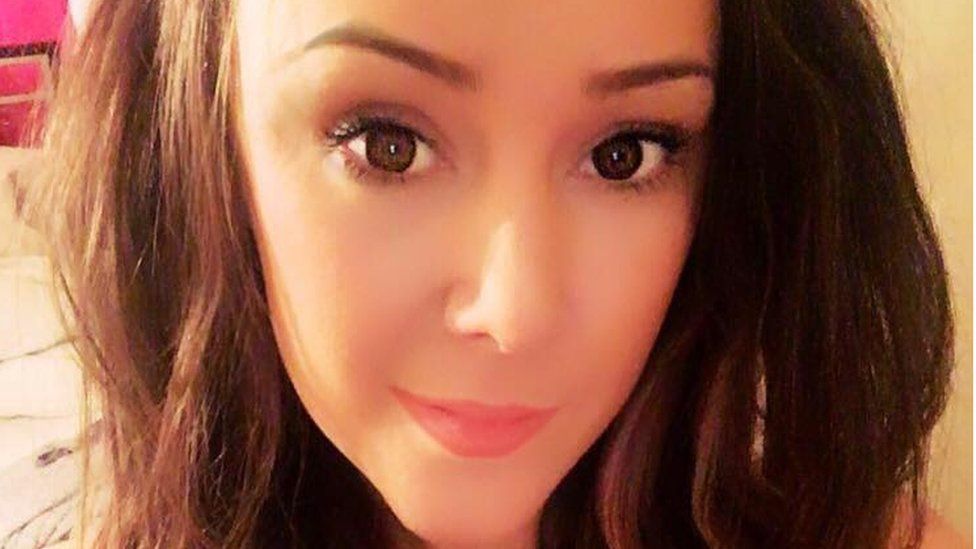 A "sadistic" killer who took a "blood-smeared selfie" after battering his girlfriend to death has had his appeal against his sentence dismissed.
Joe Storey, 27, inflicted 19 injuries on mother-of-two Kerri McAuley, choking her and punching her in the face in a "sustained and brutal assault".
She was "battered virtually beyond all recognition", London's Appeal Court heard.
Storey had challenged his 24-year minimum term, arguing it was too tough.
Following the violent assault in January, the drugged-up killer left her dying in her own home, taking a final photo of his own "blood-smeared face", the court was told.
Storey, who failed to call an ambulance, went to a friend's house where he took more drugs and viewed violent pornography.
Ms McAuley's death was only discovered when family members went to her flat and found her body.
Storey, now serving the life sentence at HMP Whitemoor, had admitted manslaughter over his girlfriend's death and denied murder.
But he was convicted of the murder charge by jurors at Norwich Crown Court, receiving a life sentence in June.
Storey's legal team disputed the intent to kill and "element of sadism" found by the judge who sentenced Storey.
But Mrs Justice Simler, sitting with Lady Justice Macur and Judge Peter Collier QC, threw out the killer's complaints.
The judge also noted Storey's history of violence against three other women.
Dismissing Storey's appeal, Mrs Justice Simler said: "He behaved in a callous way, leaving her to die. Although this was a severe sentence it was intentionally so.
"The judge had proper regard to the aggravating and mitigating factors, and passed a sentence which cannot be described as manifestly excessive."
Related Internet Links
The BBC is not responsible for the content of external sites.