Norfolk cannabis grower 'didn't know what to do' with crop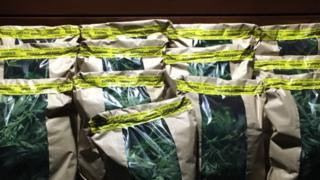 A man took 13 bags of "home-grown" cannabis to a police station because he did not know what to do with them.
Norfolk Police seized the bags when the man, from Bowthorpe, took them into Earlham Police Station at about 20:00 BST on Saturday.
The man has not been charged and inquiries are ongoing.
A spokesman said: "He handed over the bags saying that he had grown all the plants and that he didn't really know what to do with them."