Great Yarmouth boxer death coroner shares safety fears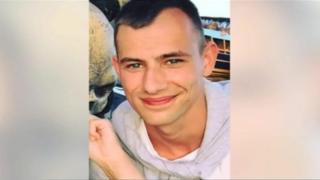 A coroner has raised concerns about unlicensed boxing events following the death of a novice fighter who was knocked unconscious in his first bout.
Jakub Moczyk, 22, known as Kuba, was knocked out in the third round of his first fight at the Atlantis Arena, Great Yarmouth, in November 2016.
An inquest jury concluded his death was a result of misadventure.
The coroner said she was concerned about such "high-risk" events being held "where there's no set regulation".
The inquest was told that unlicensed boxing events were legal, but there were no minimum standards.
Mr Moczyk died in hospital two days after the fight against a 17-year-old opponent. His twin sister Magdalena told the inquest medical cover at the event had been lacking.
"It was a total nightmare," she said. "Nobody seemed to be in charge or responsible.
"Kuba didn't recover. He wasn't given any chance."
Norfolk Senior Coroner Jacqueline Lake ordered a report to prevent possible future deaths in respect of Lifeshield Medical Services, which provided ringside medics at the event.
She also said there should be a medical examination rather than relying on a non-medically qualified person to decide whether someone continues to box.
Ms Lake said : "A number of issues have been raised by the evidence heard at this inquest, and the fact that youngsters under 18 can take part is even more concerning."
In a statement, Great Yarmouth Borough Council said a health and safety investigation into the matter was ongoing.