Biker banned for doing more than twice speed limit in Terrington St Clement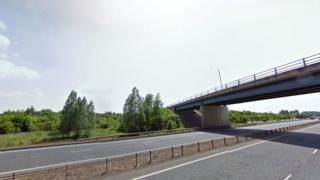 A motorcyclist caught doing more than twice the speed limit has been banned from driving for 60 days and fined.
Simon Hackett, 45, from Wisbech was caught doing 142mph by police on the A47 at Terrington St John, Norfolk.
His lawyer said Hackett only rode at speed for 30 seconds after deciding to test the bike "to see what it could do".
But Norwich magistrates said the dangers "didn't bear thinking about" and as well as the ban fined him £250.
More on this story and others from Norfolk
The self-employed carpenter admitted the offence after he was caught by a police officer with a hand-held laser gun.
In mitigation, Hackett's lawyer Michael Cole said: "He fully accepts that as he came to the Church Road flyover he opened the bike up to see what it could do and for about 30 seconds was doing 142mph."
'Grow old gracefully'
Michael Cole described the action which took place on a sunny afternoon as a "momentary blip" adding that his client then reduced his speed to 70mph.
He also said "had he not slowed down the police would not have been able to catch up with him".
Hackett was eventually stopped by police at a mini-roundabout about two miles from where he was seen speeding on his £5,000 Honda motorbike, the court heard.
"I've suggested to him perhaps it would be a good thing to sell that bike, grow old gracefully and put that temptation out of reach," Mr Cole said.
He added Hackett had been riding motorbikes since 1989.
But chairman of the bench, Howard Gill said the "dangers of you coming off the bike or someone stepping out in front of you doesn't bear thinking about".
As well as the 60-day disqualification Mr Hackett was fined £250 with costs of £115.