Suspected wartime bomb 'stored in van'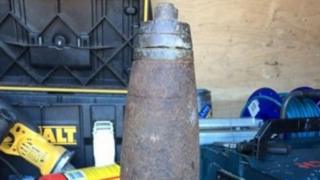 A suspected wartime bomb was found by a resident and stored in a van for two days before being blown up, police have said.
A controlled explosion was carried out at Oxwick, near Fakenham, Norfolk, by an RAF bomb disposal squad on Saturday.
Officers said it was discovered in nearby South Creake on Thursday.
A local man found it and had intended to take it to the police, but then grew concerned after leaving it in his van, officers said.