Fin whale carcass removed from Holkham beach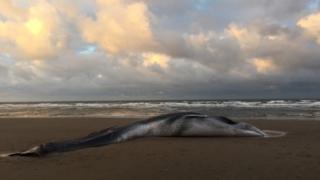 The carcass of a fin whale that washed up on a Norfolk beach has been cut up and removed by specialist contractors.
The 42ft (13m) long juvenile female was discovered at the Holkham National Nature Reserve on the north coast of the county a week ago.
A post-mortem examination revealed it died from starvation due to a spinal injury that affected its ability to dive and feed.
The carcass has been taken to a rendering plant in Lincolnshire.
For live updates and other news from Norfolk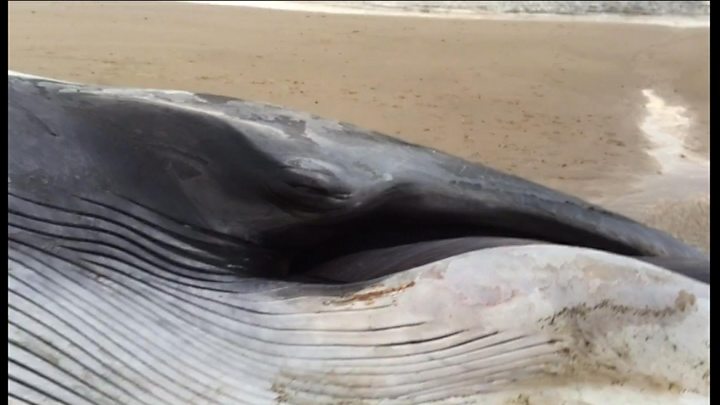 ---
Fin whales
Listed as endangered by the International Union for Conservation of Nature (IUCN)
Grow to about 26m (85ft) long and can live to about 90 years old
They can weigh up to 74 tonnes and live on a diet of small fish, crustaceans and squid
---