Arrest after girl dragged from Norwich Pointers field play area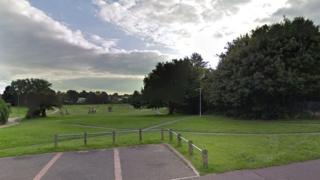 A man has been arrested after a nine-year-old was dragged from a park's playground into a wood.
Police said the girl had been playing in Pointers Field, Norwich, when a man tried to abduct her at about 16:30 BST on Friday.
She managed to break free and escaped uninjured, police said.
On Sunday, Norfolk Police said a man in his 30s from the Norwich area had been arrested and was being held in custody for questioning.