Great Yarmouth fire: Start of blaze was 'not deliberate'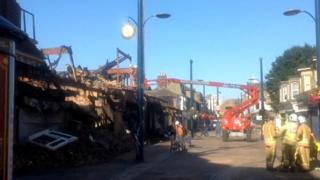 Fire officers have said they believe a blaze which destroyed a bowling alley and indoor market in the heart of Great Yarmouth was not started deliberately.
An investigation into the fire at Regent Superbowl and the indoor market on Friday is ongoing.
The attraction in Regent Road was engulfed in flames for seven hours.
A spokesman for Norfolk Fire and Rescue Service said: "There's nothing to indicate it was caused deliberately at this time."
The investigation is expected to take "weeks rather than days" and the fire service said it was "too early" to speculate on the cause.
Meanwhile, 42 traders met in Great Yarmouth on Monday to discuss the future after the "devastating" blaze.
Phil Thompson, owner of the complex, said it could cost £1m to clear the site - but he wants to get it reopened in 2017.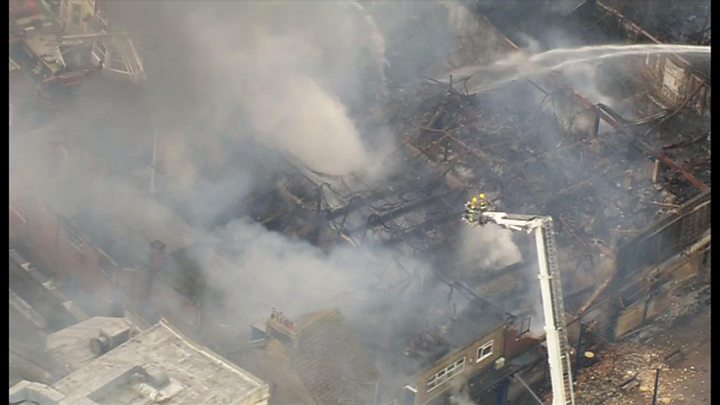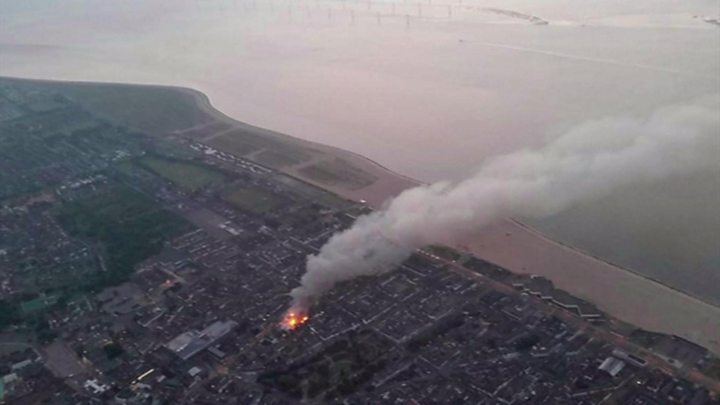 At the meeting, suggestions included using the newly-vacated BHS store or the arcade in the meantime.
It was also heard how £1,300 had already been raised and fundraising efforts were continuing.
A spokesman for Great Yarmouth Borough Council said it was working with the businesses to find alternative buildings and had donated £2,000 to a fighting fund to support traders.
Meanwhile, firefighters returned to the site to dampen down hot-spots after reports that the ashes were starting to smoulder.
At the blaze's height, the pillar of smoke billowing from the country's oldest working bowling alley could be seen up to 11 miles away.
Demolition work is yet to start.