Fire at Norwich transmitter leaves 11,000 homes without Freeview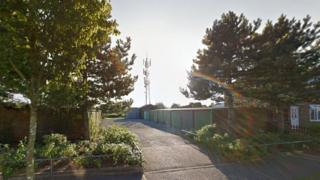 About 11,000 homes in Norwich are without Freeview and digital radio services after a fire on Friday night.
Norfolk Fire Service said it was called to reports of a rubbish fire in Gertrude Road near the Norwich (Central) Freeview and radio transmitter.
It was forced to request the electricity at the transmitter site to be turned off.
It is hoped the TV service will be back on Saturday evening.
The DAB radio service should be restored on Sunday.
Satellite and cable TV, as well as FM radio, are unaffected.