Out-of-hours GP service IC24 ordered to improve after delay criticism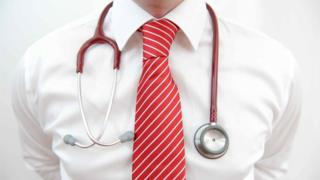 An out-of-hours GP service which left patients waiting for hours to speak to a doctor has been ordered to improve.
Integrated Care 24 (IC24), which runs NHS 111 services in Norfolk and Wisbech, was visited by health watchdog inspectors after concerns were raised.
They found call handlers had not been properly trained for their roles, and some medicines were out of date.
Inspectors said IC24, which is under new leadership, was working to address the issues raised in the report.
Follow updates on this story and other news from Norfolk
When Care Quality Commission (CQC) inspectors visited IC24 in March, they reported "some nurses triaging patients were found to have undertaken tasks without evidence of them having had the appropriate training".
They also said data for the service from September 2015 to January 2016 also showed long delays for patients.
In January, a leaked report revealed callers to its services faced waits of more than 12 hours, posing a "significant risk to patient safety".
Required improvements set out by the CQC in the latest report include:
Out-of-hours staff who triage patients must be adequately trained to make clinical decisions by telephone and be assessed as competent to do so
Protocols and guidelines must be implemented to guide staff to make safe and appropriate decisions
Prioritising ongoing work to investigate and tackle the causes of delays relating to patient care.
Ensuring medicines held at primary care centres are within the manufacturers' recommended expiry dates and make sure there is an effective process for managing this
Ensuring sufficient and appropriately trained staff are present at all primary care centres
Janet Williamson from the CQC said inspectors had found evidence the new leadership "had already taken action to address some areas of concern, indicating that they are capable of making these improvements".
In a statement, IC24's chief executive, Yvonne Taylor, said: "It is positive for our patients that the CQC was reassured by many other aspects of IC24's services.
"We intend to ensure every part of the service is brought up to this high level. We are pleased the CQC has recognised we are capable of achieving this."