Council elections 2016: UKIP makes gains in Great Yarmouth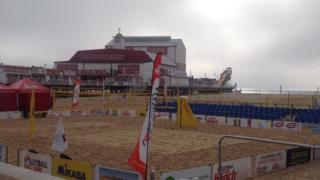 UKIP has made gains in Great Yarmouth, but the party has failed to win any seats in Norwich where Labour remains in control after the local elections.
A third of seats on Great Yarmouth Borough Council were contested. UKIP won four, of which three were at the expense of Labour.
No single party has overall control, but the Conservatives remain in charge of running the authority.
Labour gained four seats from the Greens on Norwich City Council.
Follow events across the region at the BBC Elections 2016: East of England page
UKIP is now the second largest party at Great Yarmouth with a total of 12 councillors while the Conservatives have 14, Labour has 11 and there are two independents.
The political make-up at Norwich is 26 Labour, 10 Green and three Liberal Democrats.