Norwich man praised for tackling armed robber in shop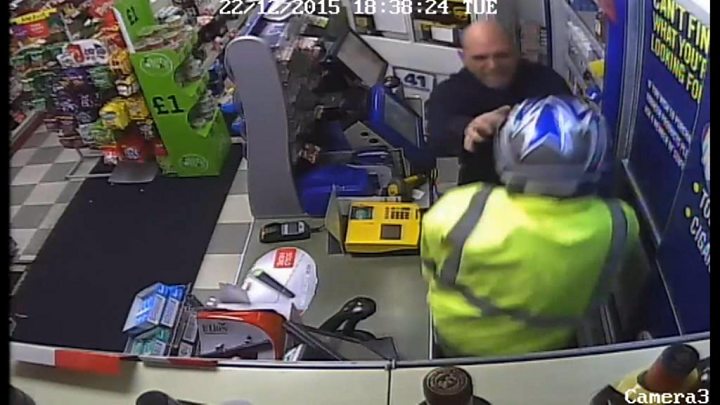 A man who tackled an armed robber at a shop has been praised by a judge for his brave actions.
Darren Baker ran into the Premier Express store in Drayton Road, Norwich, after his wife was threatened by a man wielding an imitation firearm.
Mr Baker overpowered the robber until police arrived: "I looked at him, looked at the gun, and just rushed at him to disarm him," he said.
Stephen Lawrence, 54, was jailed for 11 years for attempted robbery.
Shop manager Mike Sherwood said he had thanked Mr Baker for his actions during December's robbery.
"I've thanked him personally and 'thank-you' is such a small word, but I meant it very sincerely. He is brilliant," he said.
Mr Baker said he had been to court to watch proceedings, and heard the judge "say what a brave man I was".