Norfolk MP Chloe Smith to train new Myanmar representatives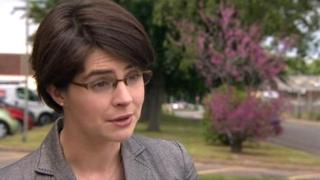 An MP from Norfolk is in Myanmar to help newly elected representatives of a democratically elected parliament that replaced a military regime last autumn.
Chloe Smith, MP for Norwich North, will help leader Aung San Suu Kyi's new MPs.
The United Nations and the Inter-Parliamentary Union asked her to contribute to a week-long programme of induction training for new MPs.
"I am incredibly proud to be asked to help new MPs just turning the corner into democracy," she said.
"I will be discussing how MPs do constituency work and national work and emphasising accountability and representation."
The invitation follows her representation of Britain at the Inter-Parliamentary Union's young Parliamentarian summit in Geneva (2014) and her work with the Westminster Foundation for Democracy in training politicians in Eastern Europe in 2008 and East Africa in 2014.
She will be working in a group that includes MPs from Canada, Australia, East Timor and other countries.