Mental health deaths in Norfolk and Suffolk prompts investigation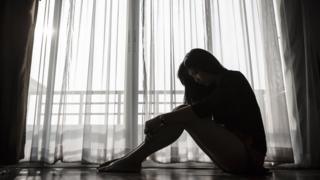 An NHS mental health trust has announced it is commissioning an investigation into the rising number of unexpected deaths of patients.
The Norfolk & Suffolk NHS Foundation Trust had 129 such deaths (2014-15) - up from 61 (2012-13) and higher than other mental health trusts in the UK.
Michael Scott, chief executive at the trust, said the independent investigation was about reassuring "those who find the figures alarming".
Mental health campaigners welcomed it.
The figures were released earlier this week in response to a Freedom of Information request by the Liberal Democrats.
The trust was placed in special measures by the Care Quality Commission last year when it was described as "not a safe... service".
'Clarity'
Norman Lamb, Liberal Democrat MP for North Norfolk and former coalition health minister, said the findings "raise really serious concerns".
"They show a dramatic rise in unexpected deaths and suicides - at a time when real terms funding has gone down," he said.
Mr Scott said: "The figures relating to unexpected deaths did not provide comparable data.
"Commissioning an investigation by an independent organisation shows how committed our board is into seeking clarity about what has caused this rise."
Anne Humphrys, from the Campaign to Save Mental Health Services in Norfolk & Suffolk, said it was "fantastic news".
"We've been calling for this investigation for more than two years when we became concerned about the rise in unexpected deaths," she said.
"We need an inquiry that is thorough and its recommendations fully implemented to prevent deaths and suffering for bereaved families."
The NHS trust said the investigation would be completed within three months and the results would then be published.