Norman Lamb: NHS 111 report 'must be published'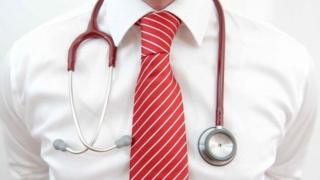 A leaked report that exposed safety concerns about NHS 111 services must be published immediately, an MP has said.
The document said some callers faced waits of more than 12 hours and staff were asked to alter records.
Former health minister Norman Lamb said it was "outrageous" the investigation by the Norwich Clinical Commissioning Group (NCCG) has not been made public.
The CCG said it would be "unfair" to publish it in its current form.
Its inspectors visited five bases of the firm Integrated Care 24 (IC24), which it employs to operate NHS 111 services in Norfolk.
They found "clinically unsafe" waiting times, which posed a "significant risk to patient safety".
Staff were "asked to alter or not record accurately their contemporaneous notes," the document said.
Mr Lamb, who is MP for North Norfolk, said he has written to the NCCG demanding the investigation be made public.
He said: "The fact this report remains secret is completely unacceptable.
"It raises questions over whether this organisation (IC24) is fit to provide this service within the NHS.
"Unless we can be reassured very quickly... that the service is safe and of good quality, then their continued stewardship is seriously in doubt."
A spokesman for the CCG said it is "assured that IC24 is addressing concerns" following the unannounced visits on two weekends.
"It would be unfair to publish the document which was subsequently written. This was an internal discussion paper which had not been presented to IC24 and which, if placed in the public domain, would be potentially misleading," he said.
Yvonne Taylor, IC24 chief executive, said: "As an open organisation, I would like to reassure our patients that we continue to work with our commissioners to provide a robust and transparent service for our patients."