Terrington St Clement A17 crash: Children out of hospital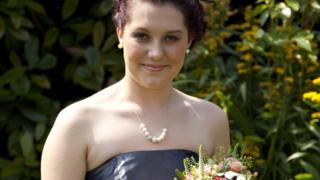 Two children seriously injured in a crash in which a woman was killed have been released from hospital.
Laura Pesterfield, 21, died in the car crash at Terrington St Clement, Norfolk, on 21 December.
Two boys, aged five and eight, were taken to Addenbrooke's Hospital, Cambridge, with "life-threatening injuries" but have been discharged.
The family of Ms Pesterfield, who lived in Boston, Lincolnshire, said the pain of her death was "unexplainable".
In a statement, they said: "Laura, you were a stubborn, strong-willed, loyal, loving, big-hearted young woman and put everyone before yourself."
Ms Pesterfield worked as a carer at a nursing home in Kirton and was studying health and social care with the aim of becoming a nurse.
"We urge all our family and friends, never put off today what you can do tomorrow," the family said. "Trust us, tomorrow never comes.
"Treasure your family, children and loved ones. They are so precious, they can be taken away so fast. Never pass up a chance to say I love you - tomorrow is not promised to any of us.
"Sleep tight beautiful, be with the moon and stars."
There have been renewed calls for a roundabout at the crash site, with campaigners saying Ms Pesterfield's death was the fourth in six years.