Norwich City investigating John Ruddy 'scuffle' footage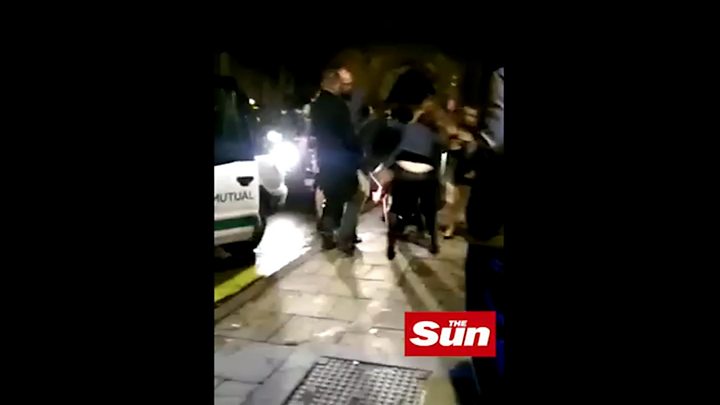 A Premier League football club is investigating footage which appears to show a player in a scuffle in a city nightlife district.
In a video obtained by The Sun, Norwich goalkeeper John Ruddy appears to argue with another man in Tombland before being restrained by others.
The newspaper reported the video was taken in the early hours on Sunday.
Norwich City Football Club would not comment on the footage, but confirmed it had started an investigation.
At one point during the video, a woman screams while another says "he's not worth it".
Norfolk Police said it had not received any reports involving an assault in Tombland over the weekend.
"If anyone has any information regarding any incident then please contact Norfolk Police on 101," a force spokeswoman added.
Ruddy, 29, who is 6ft 4in (193cm) tall, signed for Norwich in 2010 and used to play for Everton.
He was called up to play for England during Euro 2012 but had to withdraw from the squad after breaking a finger in training.
Ruddy, who has recently lost his place in the Canaries' first team, was on the bench as his side drew 1-1 with Everton at Carrow Road, Norwich on Saturday.