Hellesdon Hospital patient death: Jury critical of training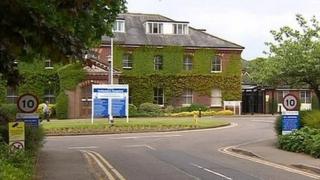 An inquest jury has criticised a mental health hospital's "inadequate training on observation" after a patient who choked on a sandwich died.
Police began an inquiry into the death of Michael Campion, 49, who was found unconscious at Hellesdon Hospital, near Norwich, on 1 October 2013.
The inquest heard staff failed to follow guidelines and observe him every 15 minutes.
He was found unconscious 35 minutes after being last monitored.
'Loving husband'
The inquest jury in Norwich recorded a verdict of accidental death, but in its written conclusion said there had been "inadequate medical attention" by the staff at the Norfolk and Suffolk Foundation Trust (NSFT) hospital.
It also found that a previous choking incident involving Mr Campion of East Rudham, near Fakenham, should have been shared with other staff and he should have been kept in constant observation.
The NSFT said four members of staff were suspended during an investigation and following a "full disciplinary process, three members of staff have returned to work upon completion of appropriate training and the fourth member has since resigned".
Solicitor Ben Ward, in a statement on behalf of Mr Campion's wife Samantha and his family, said: "Michael was a loving husband and father and we had many plans for the future..
"During the inquest the coroner has noted a number contradictions by staff... although we know a little more about the events leading to Michael's death, we will never know the full truth."
After the inquest Debbie White, NSFT director of operations, said: "Our trust co-operated fully in the police investigation following Mr Campion's death in October 2013, which concluded with no criminal charges being made against any organisation or individual."