Top Gear: Petition calls for Alan Partridge to replace Jeremy Clarkson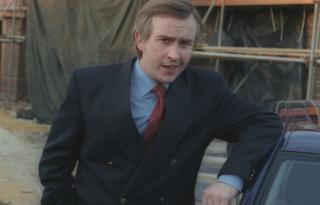 A petition is calling on the BBC to hire Alan Partridge as the new presenter of Top Gear.
The fictional broadcaster, played by Steve Coogan, is said to be the ideal person to step in for Jeremy Clarkson, who has been suspended following a "fracas" with a producer.
The petition says Partridge has a diverse broadcasting career and a "noted passion for cars".
A petition to reinstate Clarkson has received close to a million signatures.
The campaign to have Partridge take on the role is some way behind, but has been backed by more than 15,000 people since the Change.org petition was started on Monday.
Lorn Macdonald, who started the campaign, said: "Alan has a strong track record for broadcast presenting, from his relaxed professionalism with guests on BBC chat show Knowing Me Knowing You to his effortless banter on his talk shows at Radio Norwich."
The BBC has started an investigation into the alleged altercation between Clarkson and producer Oisin Tymon.
The row is said to have occurred because no hot food was laid on for the presenter following a day's filming in North Yorkshire.
Top Gear has an estimated worldwide audience of 350 million people but Sunday's show was not broadcast, with a documentary about the Red Arrows shown instead.
Coogan, who has played Partridge on TV, radio and film, has appeared on Top Gear in the past and described himself as a "huge fan".
However, in 2011 he spoke out about about the behaviour of the "rich, middle-aged" presenters "laughing at poor Mexicans", during a review of a Mexican sports car.