PCC Stephen Bett: No criminal charges over expenses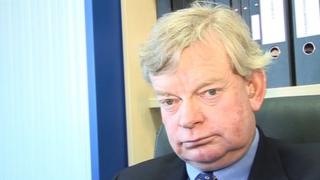 The Norfolk police and crime commissioner (PCC) Stephen Bett is not to be prosecuted over claims about his mileage expenses.
An inquiry was carried out by the City of London Police under the direction and control of the Independent Police Complaints Commission (IPCC).
It examined whether claims for expenses made by Mr Bett between November 2012 and October 2013 were correct.
The IPCC said there was no evidence Mr Bett committed a criminal offence.
In a statement James Dipple-Johnstone, the IPCC commissioner overseeing the investigation, said that a referral to the Crown Prosecution Service should not be made.
A full report will be published at a later date.
In November 2013, it was revealed Mr Bett had claimed for 96-mile round trips from his home in Thornham, near Hunstanton, to police offices in Wymondham. He paid back more than £2,700 for his trips.
Mr Bett said: "When this investigation started a year ago I said I had every confidence the IPCC's investigation would clear me of any criminal wrongdoing and today's news could not be more definitive. I hope this puts these spurious allegations to bed once and for all."
The investigation began in June following a referral from the Norfolk Police and Crime Panel.
A spokesman for the panel said it would wait until receiving the full report.