Jonathan Collinson inquest: Call to GPs over depressed patients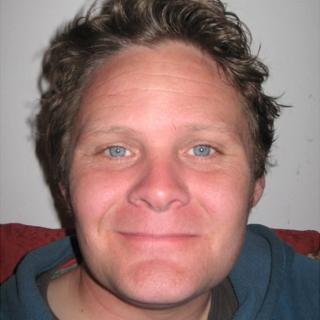 The parents of a man who took his own life have urged doctors to be more prepared to call in urgent mental health teams when patients say they have thought of killing themselves.
Jonathan Collinson, 39, from Norwich, hanged himself at the Great Wood in Marsham, on 29 April.
Coroner Jacqueline Lake ruled Mr Collinson killed himself.
Mr Collinson's mother Jan said she felt his GP should have urgently referred her son to a mental health team.
The inquest was told Mr Collinson's GP Dr Ruth Churchman, who had treated him for depression for several years, last saw him on 25 April.
'Loving father'
Mr Collinson told Dr Churchman he had recently been depressed and been to the woods with thoughts about killing himself, but was then in a better state of mind.
Dr Churchman, with the agreement of Mr Collinson, made a routine referral to mental health services in Norwich rather than an urgent referral to the crisis team, the inquest was told.
His mother said to Dr Churchman at the inquest: "We feel you should have made that call to the crisis team."
The coroner Mrs Lake stressed in her conclusion that Dr Churchman had said she did not feel Mr Collinson was a danger to himself.
Following the inquest Mrs Collinson paid tribute to her son, saying: "He was a DJ and loved music and involved in the DJ scene. He was a loving father. He was gentle and kind and we all miss him dearly."
She and her husband Alan said they hoped doctors would be more prepared to urgently refer patients to crisis teams if they talked about the possibility of killing themselves.
"I hope that lessons will be learned from the inquest," she told the BBC.
Mrs Collinson said mental health services in the county "needed more money" and she had joined the Campaign to Save Mental Health Services in Norfolk and Suffolk.