'Pink' memorial service for stab victim Lorna McCarthy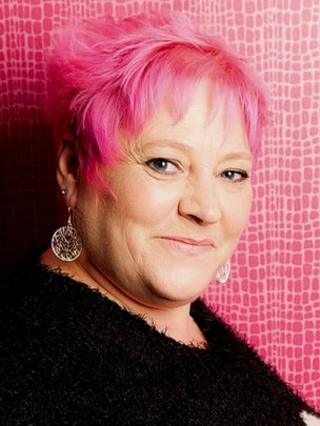 Family, friends and colleagues of a woman found dead in her home in Norfolk are asked to wear "a splash of pink" at her memorial service.
The event, to share memories of Lorna McCarthy, will be on Saturday evening at The Priory Centre, Great Yarmouth.
Kerrie Oates, her daughter, said it was open to everyone who knew Mrs McCarthy.
Described as a colourful character, she was found at her Gorleston home on 28 September and her husband Barry McCarthy was charged with her murder.
The memorial is a celebration of her life and will be an opportunity for friends to remember Mrs McCarthy and share memories, followed by drinks and dancing to music she enjoyed.
"This event is a celebration and remembrance party - if people would like to wear fancy dress then they can do so," Mrs Oates said.
"Whatever people decide to wear, a splash of pink is essential."
Mrs Oates, who lives in Bournemouth, described her mother as a "very colourful person, well known for her bright and frequently changing hair colour".
A post-mortem examination confirmed she died from a stab wound to the heart.