GP scheme to help eating disorders care in Norfolk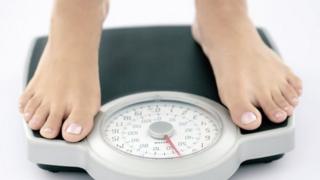 A ground-breaking scheme to boost care for patients with eating disorders is being pioneered in north Norfolk.
The scheme aims to ensure nurses and GPs at its 19 surgeries are trained to care for patients with conditions such as anorexia and bulimia.
The North Norfolk Clinical Commissioning Group (CCG) scheme will run in the north of the county and in rural Broadland.
Doctors will work with the Norfolk Community Eating Disorder Service.
The scheme - which is said to be the first of its type in the UK - will guarantee every patient diagnosed with an eating disorder who requires ongoing specialist physical health monitoring will have that monitoring carried out locally by their own GP practice.
Dr Penny Ayling, a GP in Aylsham and Reepham and the CCG's clinical lead on mental health, said: "The aim is to provide a safe, sustainable and shared care arrangement involving NCEDS and GPs which will ensure patients receive joined up psychological support and physical monitoring."
The scheme has prompted interest from the Royal College of Psychiatrists and from GPs in Northern Ireland who were keen to learn from its example.