Norfolk speeding drivers scheme makes £677,000 surplus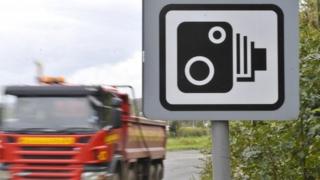 A unit that puts on speed awareness courses in Norfolk, for drivers who admit breaking traffic laws, has made a surplus after expenses of £677,000.
A newly-created road safety committee will decide how the money, generated when drivers are caught by roadside speed cameras, is to be spent.
Drivers on courses are charged a fee to avoid a fine and points on a licence.
Critics of the system said speed cameras were located to generate money rather than prevent accidents.
A report by the Norfolk Road Casualty Reduction Partnership, responsible for the speed cameras, is to be considered by the new committee next week.
It will also show an increase in numbers killed or seriously injured on the county's roads.
In January, the number of people killed or seriously injured in road accidents was 394, a rise from 355 in the same month of 2013.
Previous driver awareness course surpluses have been reinvested in updating the speed camera network and road safety measures, such as devices to detect drivers using mobile phones.
Some users of BBC Radio Norfolk's Facebook page said the speed cameras were a "cash cow" and "no substitute for proper policing", while others said the cameras did a good job.