Norfolk Museums Service defends security record despite continuing thefts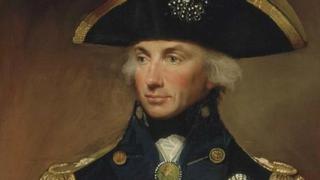 Norfolk Museums Service has defended its security record after it emerged a review of its measures had failed to stop thefts.
The service came under fire after the theft of items associated with Admiral Lord Nelson and an attempted theft of a rhino horn from Norwich Castle in 2012.
But despite a security review, a Freedom of Information request found other items had since been taken.
Head of the service Steve Miller said a number of improvements had been made.
On 21 February 2012 two men were stopped by guards trying to take a valuable rhino horn from Norwich Castle. They were later jailed.
Five days later Admiral Lord Nelson artefacts valued at £36,800 were reported stolen from the castle, prompting criticism from councillors and a security review at the county council's 10 museums. The items have not been recovered.
However, a Freedom of Information request by the Eastern Daily Press shows at least six more items were stolen between March 2012 and December 2013.
Museums run by Norfolk County Council:
Ancient House Museum of Thetford Life
Cromer Museum
The Elizabethan House, Great Yarmouth
Gressenhall Farm and Workhouse
Lynn Museum
Norwich Castle Museum, Art Gallery and Study Centre
Royal Norfolk Regimental Museum, Norwich
Strangers Hall, Norwich
Time and Tide Museum of Great Yarmouth Life
The Tolhouse, Great Yarmouth
They include a 16th Century Key to Armoire, mid-20th Century enamel bowls, a medieval seal matrix and a number of candles. The locations of the thefts have not been disclosed.
Mr Miller said: "Prior to 2012 we had an exemplary security record.
"Following the well-publicised theft from Norwich Castle Museum, we undertook a thorough internal review and requested that the National Security Advisor for the Arts Council carried out a full security review.
"We made subsequent improvements at some of our sites, extending CCTV coverage and increasing the use of alarm systems."
A spokesman added that with nearly 400,000 visits at its museums each year, the theft figures were low and "indicative of the very high standards of security and curatorship we have in place".